3 Ways to Show Clients You're Thankful, All Year Long
As we near the Thanksgiving holiday, our thoughts turn to what we are thankful for. There is one thing in business above all else that we should be thankful for – our clients! Without them, we have no business.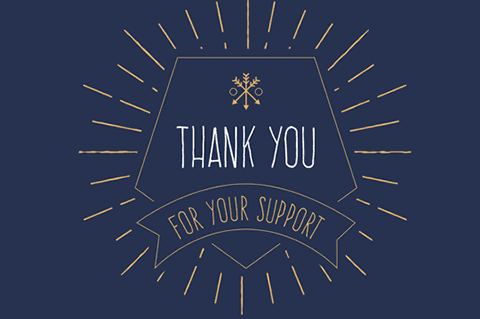 This reality seems obvious, but research by the Peppers & Rogers Group discovered that many salespeople are ignorant of the impact of showing client appreciation:
60% of all customers stop dealing with a company because of what they perceive as indifference of the salesperson
70% of customers leave a company because of poor service, which is usually attributed to a salesperson
Did you notice the findings did not say that customers leave primarily because the product or service performed poorly? Instead, they found that the people performed poorly. And if you're a small business, this may mean you or those closest to you. But, there is a silver lining in all this:
Customers who feel their salespeople are exceptional are 10 to 15 times more likely to remain loyal
This is because clients rely on their emotional experiences with salespeople more than any of the traditional factors, which is great news for client-focused businesses looking for simple ways to stand out.
My experience in over 20 years of sales is that the best way to show how much you appreciate your clients is to simply treat them well in the every-day business of serving them, in particular:
Listen to your clients.
If you want to know what your clients really want, then just ask them – and then really listen. Stop multi-tasking, take good notes, and speak only when necessary so you hear the meaning (not the words) of what they're telling you. Remember not to ask for and provide what they need, but what they want. Studies point out that customers buy emotionally and justify logically, so satisfy their wants and you'll have a customer for life.
Follow up and follow through.
Poor service is really a lack of good follow-up and follow-through. From the notes you took while listening in Step #1, map out the proper course that delivers what the client wants. Then, develop a reasonable schedule to deliver. Importantly, communicate this to the client so proper expectations are set, then execute! Most of good business is just executing the basics well.
Show your "attitude of gratitude" regularly and authentically.
There are many gestures we can make to show clients how thankful we are. I could make a long list, but this one by Gregory Ciotti at Help Scout is one of the best I've seen. Lots of great ideas there for just about any client or occasion, so make sure you bookmark it.
The first tactic recommended on the list is to write a note to your client, and I couldn't agree more.
Use these 3 everyday techniques to show clients you're thankful and you'll have your best year ever.
By Modern Postcard
Call a Direct Marketing Specialist at 800.959.8365.