5 Overlooked Print Promotions to Help Ring in Seasonal Sales
With a blink of an eye, summer has drifted away and we're now on the brink of the heaviest buying season of the year. And while you may have your online and offline marketing campaigns locked and loaded, we've highlighted simple, yet often overlooked promotions that can boost your year-end and New Year sales.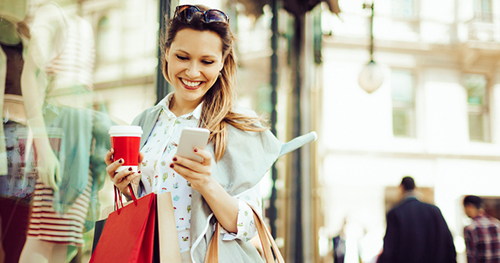 Gift Certificates
People are on the hunt for holiday deals and gift-giving ideas. Like gift cards, gift certificates are a no-brainer purchase for the tough-to-buy crowd, and an easy way for you to drum up new business. Let your customers create referral business by giving family, friends and business associates a professional-looking gift certificate to your company. Or, use them as a gift for your best customers. I can't think of anyone who doesn't like to receive free money to spend at a company they love to do business with. Don't forget the envelopes!
Greeting Cards 
This should be a given, but you'd be surprised at how many businesses overlook this as a marketing tool. A small gesture of sending your customers heartfelt thanks can go a very long way. Make an impression and get more personal this year with printed holiday cards mailed to customers and new prospects. Include a gift card or a special savings coupon to express your gratitude and help keep your customers loyal as they head into the New Year.
Shipment Inserts
It's reported that UPS alone delivered more than 712 million packages globally during the 2016 holiday season. Need I say more? If you are an internet retailer, a cost-effective way to capitalize on post-holiday business and New Year sales is to include promotional inserts or coupon savings in your shipped orders. Include a deadline to redeem the offers to create a sense of urgency and reason to buy now. Postcards, square cards or rack cards are all great printed insert options.
Wall Calendars
Who doesn't use a wall calendar? Okay, maybe there are a few who don't, but when you create a hard-to-ignore 12-month calendar with captivating images and monthly offers, your customers will most likely use it. A useful gift that won't break your bank, wall calendars keep businesses of any kind top of mind all year long. Another way to generate additional sales is to create one for resale. Art galleries, museums, photographers, nonprofits and more sell them during the holidays, creating an additional lift in funds and revenue.
Rewards Cards
Let your customers know how much you value their business by giving them a reward for their loyalty. Rewards cards are a simple and effective way to help keep customers purchasing from your business throughout the season, and not your competitors.
Don't miss the opportunity to generate additional revenue from your customers. Sprinkling in a few simple print promotions like these just might be the ticket to help you meet or beat your seasonal sales goals. 
Call a Direct Marketing Specialist at 800.959.8365.