8 Direct Mail Mishaps That Frighten Customers Away
Direct mail done right can be a freakishly effective ingredient in your marketing brew; however, there are some scary blunders that can make your campaigns less treat and more trick. Here are 8 mishaps you can avoid so your next campaign doesn't turn into a direct mail nightmare.
1. Ghoulish Offer
Far too often, I see direct mail campaigns with a miniscule percent-off coupon or an offer with so many exclusions that the recipient has no way to determine if it's really a good deal. You have to give something in order to gain something. Think about what would entice you to act. Of course, you don't need to go bankrupt in the process of doing a sale, but consider the fact that the average consumer is always looking for something free or a deal they can't pass up.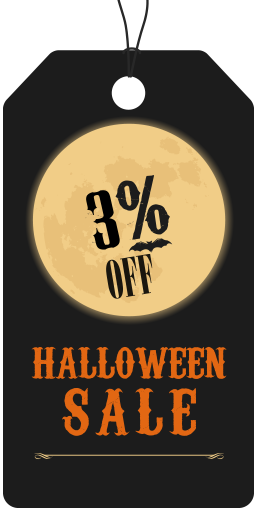 2. Phantom Call to Action
Making your call to action too easy to miss with obscure placement and small print — or skipping a call to action altogether — is a must-avoid mistake with direct mail. Spell out exactly what you want your recipient to do and make sure it stands out on your mail piece.
3. Frightful List Hygiene
Incorrect contact information. Duplicate records. Misspelled names. These are the kinds of data slip-ups that will ensure your mail piece is given a premature burial. Be vigilant with your list. The extra effort will pay off in both postage savings and better response rates.
4. Creepy Copy
When developing your copy, always highlight benefits over features. Don't ramble on about how great your product or service is. Talk about how you'll make the reader's life better. Take special care when writing headlines, because 80 percent of people will read a headline, but only 20 percent will read the rest of the content. Also, be sure to proofread your mail piece carefully. A spelling, punctuation or typographical error reflects poorly on the sender.
5. Segmentation RIP
Don't be all things to all people in your direct mail campaigns. Not properly segmenting your audience is as scary as a Stephen King horror story. You wouldn't address a long-time, loyal customer the same way you would a brand-new prospect and vice versa. Break down your list into like-segments and develop a tailored mail piece that best resonates with each group.
6. Frankenstein Design
Make sure you clear the cobwebs from your mail piece. If you feel like you're short on space to say what you want to say, you probably are. Consider a larger format or simplifying your message. If you try to say too much, the message will get lost entirely. People don't want to spend their time looking at a cluttered design.
7. Ghostly Frequency
Rarely does the one-and-done strategy work in direct mail. If you're going to send just one direct mail piece and expect huge results, you're whistling past the graveyard hoping against hope for a good outcome. Direct mail marketing is an ongoing effort that pays off with time — both in prospect familiarity and in the lessons you get and apply with each subsequent mailing.
8. Grim Reaper for a Direct Mail Provider
A bad direct mail vendor can ruin your careful plans and impair the performance of your campaigns. A good partner will suggest the right options based on your goals — not on price markups — and can offer you strategies and insight in areas where you lack experience. TIP: Modern Postcard prides itself on providing high quality direct mail and printing, plus the personal service and expertise to help clients promote successfully.
By avoiding these common direct mail boo-boos, your next direct mail campaign is sure to be a spellbinding success!
Call a Direct Marketing Specialist at 800.959.8365.