An oldie but goodie – Coupons!
Given the recent struggles of the economy it's no surprise that the popularity of coupons is through the roof. For marketers, the question is often not whether to use coupons in their promotions but how to best deliver them.
There is some compelling data that points to direct mail being the ideal channel for delivering coupon promotions. The chart below, illustrating data from the 2008 Pitney Bowes Direct Mail Survey, indicates that direct mail outpaced email, newspaper and websites as the preferred way for respondents to receive promotional materials.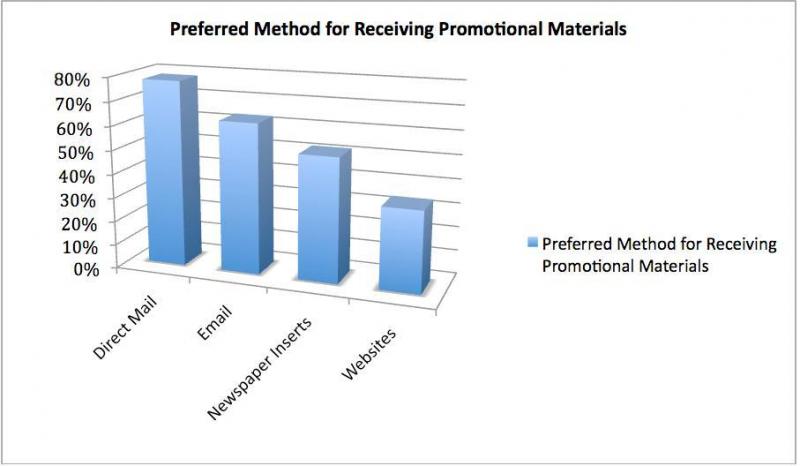 The same study shows that 2/3 of all respondents are examining their mail more closely for coupons and offers than they did a year ago. And they use the coupons, too – 94% said that they took action on promotional offers received via direct mail. More recent studies point to coupon use continuing to increase as consumers readjust their spending habits and place a higher priority in achieving maximum savings on purchases.
Consider adding a coupon to your next direct mail promotion, or if you are already using coupons but not mailing them, maybe it's time you add direct mail to your promotional mix. One final tip on coupons, for people to use them they have to be valuable – 49% of those surveyed said that the level of discount is the most important factor for redeeming a coupon.
By Modern Postcard
Call a Direct Marketing Specialist at 800.959.8365.