Booklets and Catalogs: Still Winning in the Digital Age
ATTN: Print Catalogs Are Alive and Well
Technology has been a major market disruptor since the beginning of trade. Every new invention has the potential to unsettle existing markets, and that has been especially true of communications technologies developed as part of the digital world. With email, banner ads, paid search, social media and dozens of other digital marketing methods, print marketing can seem like yesterday's strategy. Before you assume the "print is dead" myth, there are plenty of up-to-date industry facts that prove otherwise. Printed and mailed catalogs remain an effective instrument in the marketing toolbox. Not only do they motivate direct sales, they also motivate in-store and online shopping. In a recent survey, 30 percent of those polled reported that a catalog recently drove them to shop online. Millennials and Gen-Xers came in at an even higher 38 percent, making catalogs a highly relevant marketing tool in today's marketspace (DMA Statistical Fact Book).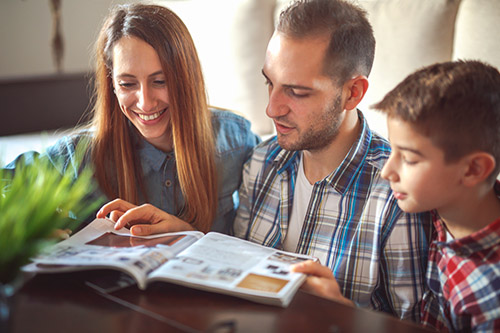 The Revitalization of the Catalog
In 2015, J.C. Penney brought back their catalog after it had ceased publication in 2009. The reason was simple: internal research showed that customers preferred catalog shopping for home goods. Even if the catalog is used to generate ideas for customers, those ideas can still translate into sales down the road. Seeing the success of the J.C. Penney catalog, it might come as no surprise that Sears also got back into the catalog game. Every year since 1933, Sears published a "wish book" that was a 120-page gift and decorating guide for the holidays. In 2011, the retailer eliminated their holiday guide for several years, but it made a comebackin 2017.
Catalogs Work for B2B, Not Just B2C
The benefits of a catalog are not limited to consumer sales. When trying to get attention from a busy professional, printed material is often the way to go. Many businesses store booklets as references for future purchases. Business retailers like Office Depot carry both B2C and B2B products, but it is their large corporate orders that help fund store locations. Catalogs offer the opportunity to tell a visual story. This is ideal for photographers, restaurants, the hospitality industry and dozens of other brands, regardless of the intended customer.
As for Modern Postcard, our focus is B2B, but we use our own printed catalog, The Modern Marketing Guide, to help educate our clients with the latest direct marketing statistics, best practices, creative ideas and offerings. It has helped our customers better visualize the total scope of our products and services – and we've received excellent feedback about its quality content. Ultimately, the guide was created to be a resource that professionals hang on to, or even collect over the years, but it has truly helped to keep our business top of mind.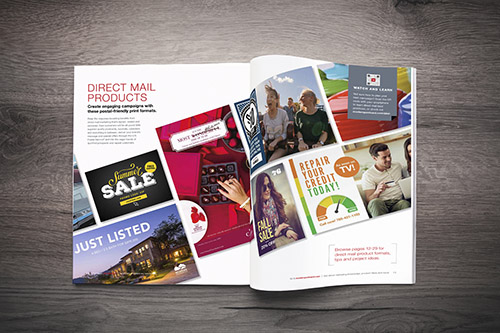 Catalogs Drive Customer Engagement
With hundreds of emails hitting inboxes every morning, websites sprinkled with advertising and online search pages full of paid ads, consumers are inundated with information. Direct mail marketing cuts through all of the noise with highly targeted and personalized information. Consumers can hold it, interact with it and build a deeper connection due to additional sensory input. You can even incorporate scents with a booklet, something no digital channel can offer. Print material drives engagement and sales. People find catalogs to be the most interesting type of standard mail. They even draw more interest than newspapers and magazines by 31 percent (DMA Statistical Fact Book).
Cut Through the Digital Clutter
Today's big box and department stores often work a lot like Amazon. There are so many individual product listings, many from third-party sellers, that it can be nearly impossible to find what you're looking for. A catalog curates new ideas and product combinations for customers. You can show them the possibilities without overwhelming them. Pair a beautifully designed piece of visual marketing with personalized offers, coupons or discount codes, and you have a booklet that can drive sales through multiple channels. In 2016, more than 100.7 million U.S. adults made a purchase from a catalog (DMA Statistical Fact Book). That is half of the total online shoppers, and many were likely driven to websites via mailed catalogs!
Marketers: it's easy to get swayed by the latest and greatest digital tools, but don't turn your backs on tried-and-true methods. Catalogs are still winning the marketing game – and can easily enhance your current digital efforts.
Call a Direct Marketing Specialist at 800.959.8365.