Clean Up Your Sales and Marketing Database
It can be a big waste of money and time to market to someone who isn't there to receive your message. It can also be costly to keep mailing, emailing or calling contacts who are not interested in what you have to offer.
First, consider what is the minimum amount of information you need about a contact to market to him or her. You can send a marketing message to a contact with just an e-mail address. You don't even need a name, although it is impossible to personalize your message without it.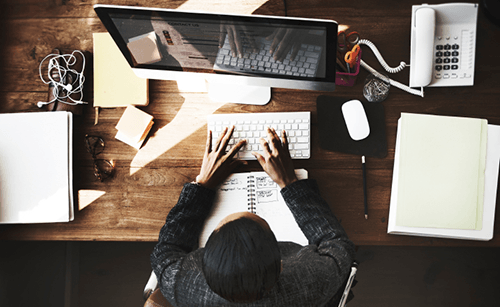 If your marketing programs include direct mail sent via the United States Postal Service, you need an up-to-date address that meets postal standards and qualifies you for discounts on postage. Visit the USPS website (usps.gov) and you can learn all you need to know about cleaning up your address records. In addition, search the Internet using key words like "list clean up" or "database clean up" or USPS terms like "NCOA" (National Change of Address) or "CASS" (Coding Accuracy Support System).
If you need phone numbers, fax numbers and e-mail addresses, ask the same vendors you found during your Internet search. They often provide this additional "appending" service. Or peruse the directories published by many direct marketing magazines on their websites.
If you need additional demographic information about the contacts' or companies' industry, size, etc., check with some of the business database companies like Dunn & Bradstreet (dnb.com). Or contact the publishers of the trade publications you advertise in. They usually offer database services to their advertisers.
Another effective way to gather the correct data you'll need for your marketing database is to ask the contacts themselves. Use the phone, mail, and e-mail to get in touch and ask contacts to help you update their records. Keep in mind that you'll have to give them a good answer to "What's in it for me?" if you want a response.
The best way to keep your list clean and up-to-date is to use it regularly. Every time you mail, e-mail or call, you'll have the opportunity to ask more about the contact, get corrected addresses and learn about those who have moved on. Every mailer should ask the recipient to let you know if address changes are needed. Every call should include the chance to "verify" the contact's address or key bits of information in the contact's record.
TIP: Modern Postcard can help with your data hygiene needs. Instead of going to multiple resources, we are your one-stop shop for address updates, data appends, list services and more! See more information on our Mailing List Services and Modern Enhancement Program for appending detailed demographic information to your existing customer list.
By Mac McIntosh
President of B2B demand generation agency AquireB2B, and principal consultant of B2B sales lead management consulting firm, Mac McIntosh Inc., Mac specializes in helping companies generate more high-quality B2B sales leads, nurture, qualify and convert them into sales, track and measure results, and prove a favorable return on investment.
Call a Direct Marketing Specialist at 800.959.8365.