Customer Spotlight: Tadd Myers Photographer Honors American Craftspeople
Texas-based commercial photographer Tadd Myers shares his passion for capturing unique stories, one frame at a time. From operating a printing press at the age of 15, to refining his photography craft, to creating a book that honors the men and women who handcraft products in the USA – read more about his professional journey and why he relies on Modern Postcard.
What inspired you to become a photographer?
My interest in photography started during my early high school days in Houston, Texas, thanks to a very devoted teacher. Since my father owned a commercial printing company, I was around advertising and design most of my life. At 15, I started working for my dad during the summers and eventually ran one of his presses, printing small one or two-color jobs. I really liked the processes involved in graphic design and printing.
During my senior year, my passion and interest changed to photography. I was fully engaged in shooting pictures and was fortunate to win many awards, which encouraged me to enroll at East Texas State University and pursue a commercial photography degree. After many internships and shooting catalog product work for my father's clients, I graduated college and accepted a full-time position at Dick Patrick's studio in 1996. During my 4-year tenure there, I honed my skillset and worked my way up to several positions, including studio manager, producer and second shooter.
In the summer of 2000, I made the decision to leave and focus on my own career. Since then (and over the past 18 years), I have worked with many clients and on different projects all over the world. To me, the most important thing to consider in being a self-employed commercial photographer is shooting personal work and promoting your business.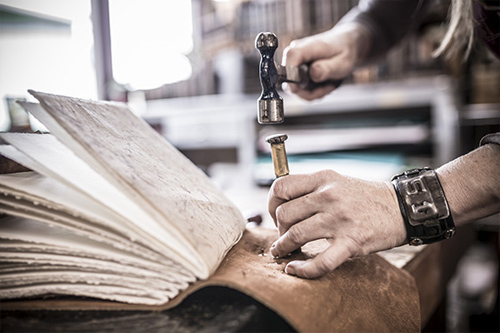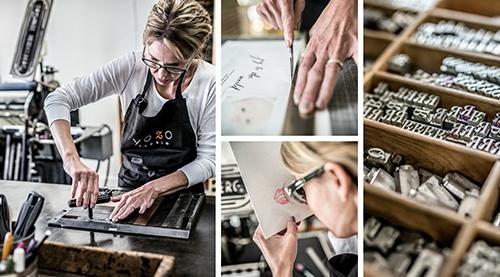 All images courtesy of Tadd Myers Photography
There's an authenticity and grit to your photography style, especially showcased in your book. Tell us more.
The most successful personal project I've launched is my book, "Portraits of the American Craftsman." I worked on it from 2008 to 2012, which was also the year I signed a publishing deal. It was then released in 2013 and has completely transformed my career, thanks to it being an unbelievable promotional vehicle. The photographic style in the book features my camera focus and color saturation methods, which have evolved over the years.
I like shooting with a narrow focal plane of sharpness because it allows a subject to emerge out of an environment and become the main focus of the image. This selective focus also minimizes the importance of an environment, especially if it is busy or distracting. When digital photography took over in the early 2000s, I began to play with color, but in a subtle way. I soon realized that softer color saturation can de-emphasize the environment. This was a very important part of the evolution of the American Craftsman Project, because I wanted to create a body of work that was cohesive despite the challenge of shooting in various locations and lighting. So, I found that de-saturating the overall color of the images helped them fit together better, from one company to another. I always believed this project could be a fantastic book, but the images needed to have a consistent feel – and this style achieved that goal.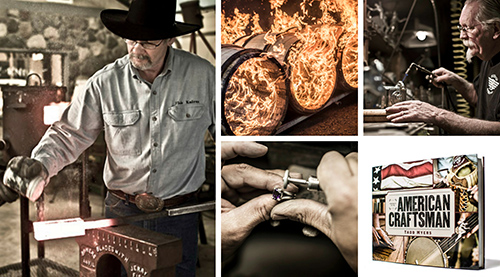 How did you get into capturing the day-to-day work of American Craftspeople?
My father was a multi-talented, do-it-yourselfer who could fix almost anything. I remember going to his office and seeing a Heidelberg Press disassembled with many of its parts laid out on the floor – and amazingly, he was always able to put it back together! From printing to woodworking and more, watching my father work with his hands gave me a great appreciation for craftsmanship and fueled my interest in creating the book. If my father were alive today, he would have loved the entire project – it was right up his alley!
I felt a true kinship with the craftspeople in the book and enjoyed working with such amazing, unpretentious, honest, hardworking, passionate and simply great individuals. They love what they do and they have built their lives around their work. They may not necessarily drive expensive cars or live in expensive homes, but they have what so many people in America want: personal independence and a true passion for how they make a living. I have tried to uphold the same set of principles in my own business, and feel truly blessed to get paid to do something I love.
What type of print marketing or direct mail marketing do you use to promote your trade?
Our marketing plan consists of two different parts: a large printed promotional piece every two years and a consistent quarterly marketing cycle during the year. In fact, we are working on a 32-page custom booklet about New Zealand sheep farms right now that will be mailed to 3,000 recipients in late February. We use the quarterly cycles during the year to stay in front of our audience. Each of these cycles involves a coordinated email blast and printed postcard mailer. I've found that this marketing plan works very well and Modern Postcard has been a great partner to make this happen.
Why do you choose to work with Modern Postcard over other print and direct mail vendors?
I like working with Modern Postcard because their print quality and turnaround time is fantastic. My direct marketing specialist has made it so easy, and we're basically on autopilot now to launch campaigns. The process of sharing hi-res image files and mailing lists through their website is so fast and simple. I know that once I upload my files, I'll have my color match proof within 2-3 days. Modern is also great at providing mailing list services and I can rely on them to launch the postcard campaign on the day I choose.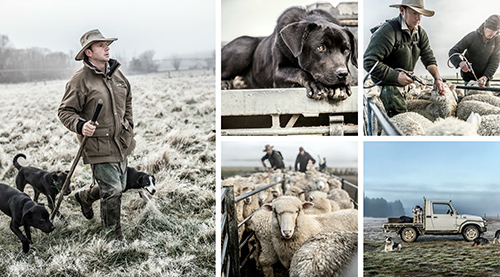 What are your top 3 favorite subjects to photograph?
My favorite thing to shoot is more of a style. I love photographing things that move and tell a story, whether companies or individuals. This narrative always involves showing people and what they do in their life or business. It could be a farmer or an architect, but I like to photograph subjects in a way that tells their story in several frames. Over the years, I've found that movement and action create interesting images. It is this unpredictability in shooting that makes for an incredible amount of diversity and helps create a storytelling style.
Just for fun: if you traded your own craft for one of your client's crafts, what would you choose and why?
Since I have always liked working with wood and have built several different things over the years, I would say woodworking would be most interesting to me.
Learn more about this featured client:
For more information on Tadd Myers and his photography business,
check out taddmyers.com
Purchase his book, "Portraits of The American Craftsman" at americancraftsmanproject.com
Call a Direct Marketing Specialist at 800.959.8365.