Is Every Door Direct Mail Right for You?
Our team frequently gets inquiries about Every Door Direct Mail® (EDDM®) and if our company supports it — and our answer is "yes, absolutely!" Modern Postcard supports this service in-house and can eliminate the burden of all of the hand processing that EDDM entails, saving you time and money.
More often than not, our clients are attracted to EDDM by its low postage rates. But those who select this mailing option over more targeted options simply because of the postage savings, tend to see less success and more waste with their campaigns. It may seem obvious, but we always recommend selecting your mailing option based on what will produce the best results and overall success, rather than choosing the method with the least up-front costs.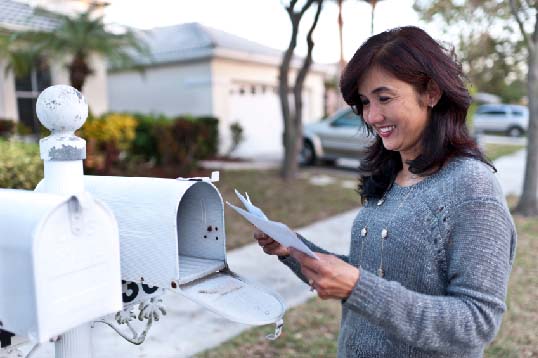 The USPS developed the EDDM program in an effort to offer a low-priced option to get marketing mail pieces delivered to targeted areas without having to purchase a mailing list. Since every mail piece is delivered to every door (literally) within a carrier route, the product you are selling must be for the masses. In that case, think pizza restaurants or fast food chains, local gyms, tax preparation services, grocery delivery services and whatever has major appeal. If your company has a more targeted audience, yet you mail to the masses, you are wasting money producing and delivering campaigns to recipients who are less likely to want your product or service.
The Direct Marketing Specialists at Modern Postcard understand the ins and outs of different mailing options and can help determine if EDDM is a good fit for your business. Based on your target audience, it may make more sense to purchase a prospect list comprised of recipients with specific demographics and interests. That way, you can produce a smaller, more focused campaign to prospects who are more likely to convert into customers. In other words, investing up-front can produce more successful campaigns.
If you want to find more clients like the ones you currently have, we can help. If you want to choose the best mailing option for your campaign, we can guide you. If you aren't sure where to start, but you know you want new clients in 2016, wait for it… we're your partner to make it happen!
By Modern Postcard
Call a Direct Marketing Specialist at 800.959.8365.