How to Create a Powerful Integrated Marketing Campaign
Did you know you can retain 89% of your customers on average if you have a strong omnichannel presence? 
The theory behind this marketing approach is quite simple: the more often people see your brand, the more familiar they will become with it. Having an omnichannel plan also forms a level of trust and credibility that is hard for your competitors to overcome. It allows your business to stay continually top of mind, especially when your current customers are ready to make another purchase.
Below, we'll cover some of the essential tips for creating an effective integrated marketing campaign.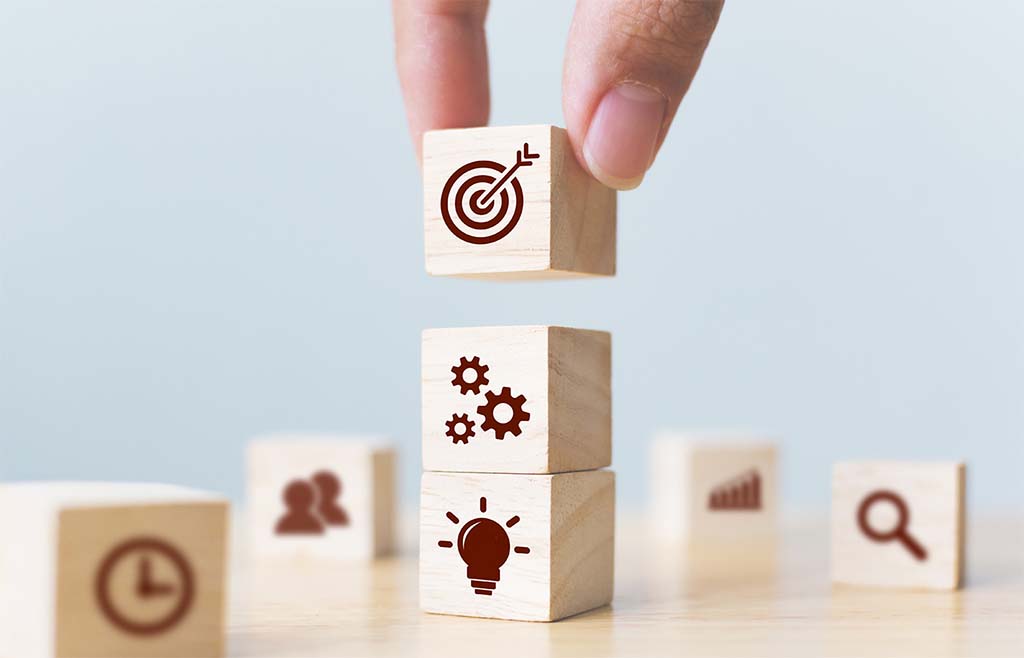 Define Your Campaign Goals
For a campaign to be effective, you need to outline the objectives and KPIs that will help you create a concise strategy and measure its success afterward. Are you aiming to increase your customer acquisition and if so, by how much? Or have you launched a new product and are looking to boost sales? The more specific you are about what you want to achieve, the easier it will be to create and execute your campaign.
Know Your Target Audience
From income and occupation to hobbies and home ownership, the information you have on your customers is crucial for determining how you will speak to your audience. We offer services such as Customer Profile Reports and Predictive Modeling to help you identify the core characteristics of your existing best customers, and then find similar people in new areas. Harnessing data this way saves you time and helps ensure a higher rate of success.
Determine the Most Effective Channels
One of the most important maxims of marketing is to "meet your customers where they are." Are they browsing through social media? Do they listen to the radio or subscribe to certain magazines?
While these require some research, the one thing that is guaranteed is: all your customers have an address. This is why direct mail is tied with social media as the second most used medium in advertising today. Data-led targeting and less competition make it a lucrative channel to use with digital tie-ins boosting an already high response rate by 118%.
The goal is to maximize your exposure while still keeping costs down, so the best ROI always comes from the channels most likely to get your brand in front of the right people.
Some channels to consider:
Direct Mail
Social Media
Digital Ads
Email
Radio
TV
Print
Understand the Customer Journey
How do people commonly interact with or purchase from your business? Is it all online? Do they frequently call to go over details and find out more information? What's the method for paying, receiving the product or service, and what happens after? It's smart to create a detailed map for all steps involved, so you know how to direct customers smoothly through the process and you can create more effective content that helps them reach the finish line.
Come Up with a Strategy to Capture and Follow Up with Leads
The next step is to consider the different ways your customers will be exposed to and interact with your integrated campaign. For example, let's say you're looking to grow your audience in a new area. You start by creating a profile of your best customer and through services like Modern iO, you can add a tracker to your website to retarget visitors and identify their addresses.
You then create digital and social media ads to target people who match the profile. Some will click through to your website, but maybe they don't make a purchase. You can then retarget them and follow up with a direct mail piece that contains an enticing and relevant offer. Since they've already expressed an interest, it's far more likely they'll make a purchase.
This is just one example of how you can use integrated marketing to reach customers and lead them down the sales funnel. You could even start with direct mail first and follow up with mobile retargeting – it's entirely up to what you feel is best for your business.
Create the Content for the Chosen Channels
Once you've created a strategy, you will have a good idea about which ads will appear first and which will follow after. This will help you craft your messaging to start with strong incentives and add more information and enticing offers over time. Every channel has best practices for creating engaging content, so while your overall campaign message should stay the same, make sure you tailor each piece to adapt to the channel it's on.
Track and Test
As your campaign rolls out, the most fundamental step is to track the performance of each channel and the ads you are using within them. You can even try A/B testing to give you more information on what customers respond to best. This will allow you to analyze what worked well and what didn't, so you can adapt and refine your next campaign for even better results.
Discover the best practices for tracking your campaign or contact us today to learn about the campaign management solutions we offer.
By Erica Quindo, Marketing Program Manager, Modern Postcard
Call a direct marketing specialist at 800.959.8365