Last Print and Mail Dates for Your 2019 Holiday Marketing Push
There are businesses that plan their seasonal marketing efforts months in advance, and there are businesses that make game-time decisions. That's exactly why we like to notify customers – especially those who fall in the latter category – about our final print, mail and ship deadlines for the 2019 heavy spending season. Even though we're nearing mid-December, there are still options to promote your products and services right now, as long as you move quickly and follow our recommended ideas and production guidelines below.
Need your promotion in mailboxes before Christmas? You have 2 days to make it happen!
You still have time to get a flat postcard campaign printed and mailed to your audience prior to December 25. Two days from now, December 12, is your last day to submit your order and materials to ensure your holiday direct mail pieces land in mailboxes on time. Give our team a call right now to get your order in: 800-959-8365
If you are simply looking to print your flat card order and have it shipped to your business or home, you have until December 18 to submit materials. See the full schedule and details below.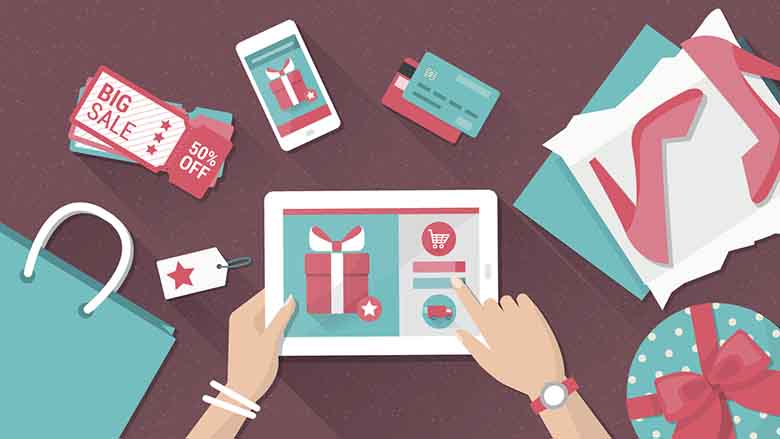 MODERN POSTCARD'S FINAL DECEMBER DEADLINES FOR HOLIDAY CAMPAIGNS

If you're mailing flat cards and aiming to reach mailboxes prior to Christmas:
Submit your order and materials on December 12 and opt for our Express turnaround time*
Approve by 11am PST on December 13
Mail December 18 with USPS® First Class postage (3-5 business days for delivery)

If you'd like your flat cards shipped and delivered to you prior to Christmas:
Submit your order and materials on December 18 and opt for our Express turnaround time*
Approve by 11am PST December 19
Ship December 20 via UPS® Next Day Air**
*Based upon Express Turnaround time. Additional fees apply for turnaround time upgrades. Color proofs, folded products, booklets, inserting products into envelopes, specialty products or changes to your layout will require additional time. **Print and ship order dates are calculated using UPS® Next Day Air
Doable print formats for quick campaigns:
Postcards and flat cards of all sizes are perfection for a fast turnaround project. Boasting a 100% open rate, this functional format also allows your images, content and seasonal offers to be front and center. If you're trying to print a complex mail piece or product catalog at the last minute, it's not realistic. Instead, schedule these larger project ideas for a January launch to ignite sales in the New Year.
Tips for your last-minute holiday marketing:

Try a Sumo Size® self-mailer– it's the largest postcard size that still mails at a letter rate! At this point in the game, we recommend sending this piece First Class to maintain more control of the in-home date.
Since time is of the essence, offer a flat discount with a short-fused timeline. This type of offer should light a fire under your audience to get their last-minute purchases made asap.
Drive home the fact that it's not too late to compete your holiday shopping and save big while doing so. Phrases like "hurry, last chance, don't miss out" paired with the expiration date can also help create a sense of urgency.
Create and launch an email campaign that supplements your existing direct mail program and promotes your last-chance offers and expiration dates.
Modern is here to help your brand stand out with successful print promotions and direct mail campaigns. Contact one of our Direct Marketing Specialists now to get your next project started.
By Modern Postcard
Call a Direct Marketing Specialist at 800.959.8365.