The Most Interesting Offers in the World!
In the kingdom of direct mail, the offer reigns king. Your marketing strategy — whether print, digital, or both — may not always include special offers or promotions, but when it does, look to these creative marketing campaigns for inspiration. For this edition of The Most Interesting Offers in the World!, we'll take a closer look at what works best for birthday promotions.
Star-Studded Birthday Promotion by Anthropologie
One of my favorite examples of marketing that pays attention to the smallest of details, is a direct mail birthday promotion launched several years ago by national women's retailer, Anthropologie. It was executed flawlessly, and I was so impressed that I still remember it to this day (which says a lot).
As one of their customers, I received a small, beautiful envelope in the mail that felt like an important invitation. It was heavier than normal with an odd feel to it, which led me to believe there was something worth opening inside. Once opened, it contained another navy blue, sewn fabric envelope adorned with white printed stars and an adorable star-shaped button. When I unbuttoned the fabric envelope, it read "What's in the stars for you, Taurus?" It was customized to my particular birthday month and corresponding zodiac sign. Inside the envelope was a printed cardstock note that offered 20% off any purchase, in stores and online during my birthday month.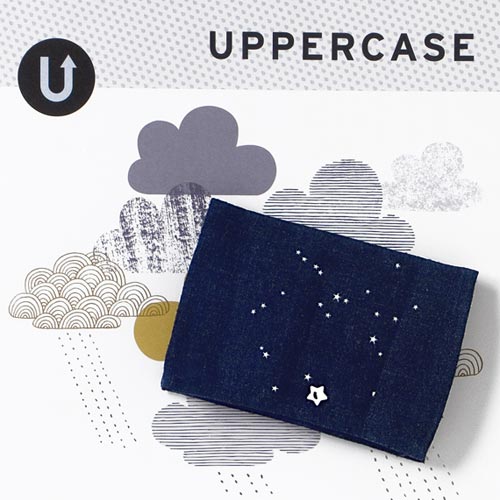 The marketer in me understands this birthday promotion was a similar concept to Modern's Variable Data Printing and was mailed to thousands of customers nationwide, likely with different offers depending on the recipient's annual spend. Despite knowing all of that, it felt incredibly special, like Anthropologie was thinking of me and speaking to me directly. It was a swoon-worthy direct mail piece — and as a result, I am a customer for life.
Here's why it worked:
•   Personalized to each customer's name and zodiac sign
•   High quality piece with an interesting size, shape and feel
•   Good offer amount and length of time to redeem it
•   Great attention to detail and charm, making it an unforgettable piece
Twice as Nice Birthday Offer from Starbucks
Any Starbucks gold card members out there? I will admit, I probably visit "The Bux" an average of once a week. As much as I'd love to consistently support all the mom-and-pop coffee shops out there, the Starbucks drive-thru is super convenient on the way to work. I signed up for the exclusive gold card in 2011, so I've been enjoying the percolating perks of their member-based rewards program ever since.
For my birthday this year, I received an email offer — or offers, I should say — from the coffee megastore. Starbucks stepped it up by giving me a free drink or beverage of my choice in stores, plus a secondary offer of 15% off their online store.
First of all, what's better than getting something 100% free for your birthday? Of course, I have spent upwards of thousands of dollars on overpriced coffee over the years, but hey, free is free! Extra bonus: the offer was already loaded to my gold card, so I simply had to show up, make my request, swipe my card and then continue on my merry way. In some cases, convenience alone trumps other offers from competitors.
Next, I was given choices with this birthday offer. I knew I'd get my freebie coffee drink as soon as humanly possible, but I was also given the option to save money on some new Starbucks swag. While I did not use the online offer, I wonder how many customers did take action, adding to Starbucks' ROI for this marketing program.
Here's why it worked:
•   Included a 100% free offer customers could redeem immediately
•   Gave 2 offer options for convenience and to one-up the competition
•   Added convenience by pre-loading free in-store offer on gold cards
Thanks for tuning in to this edition of The Most Interesting Offers in the World! Marketing ideas are everywhere and can be easily adapted and applied to a multitude of industries. So, pay close attention to the offers you receive as a consumer: they could be the basis for your next great promotion or marketing campaign.
By Modern Postcard
Call a Direct Marketing Specialist at 800.959.8365.