Navigating the Sea of Data: What is Right for You?
The most critical component to the success of a direct mail campaign is the list. You can have an amazing mail piece with great copy, exciting creative and a killer offer – but if you send it to the wrong list, no response! One of the biggest advantages of direct mail is the ability to target prospects who are most likely to buy your products and services, so take advantage of it.
With today's advances in data technology, you can now create highly-targeted campaigns that can significantly increase the ROI of your direct mail programs. Whether you are marketing to consumers or businesses, there are thousands of selections you can use to create a marketing list specific to your offering.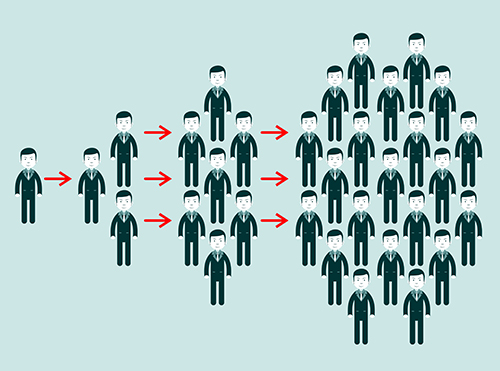 Modern Postcard offers exclusive reports, providing the information you need to help make your future campaigns more successful than ever.
There are 4 basic types of data available on the market:
Specialty Lists
New Movers Lists
Occupant
This type of data allows you to saturate neighborhoods, which is perfect for businesses that appeal to everyone within a designated area, such as pizza places, dry cleaners, mechanics, etc. This data is very inexpensive (2-3 cents per household) and qualifies for significant savings on postage since it is sorted by the carrier walk sequence.
Compiled Consumer
This is the most commonly used type of data and covers pretty much every household in the country. It has a wide variety of data selects that allow you to create a highly-targeted list of people that are most likely to respond to your offer. In addition to the basic demographic information such as age, income, home ownership, etc., you have access to lifestyle data such as hobbies, travel preferences, product ownership and other personal traits.
Since virtually every household in the country is included, this data is perfect for local marketing programs where you might be targeting everyone within a 2-5 mile radius for retail, hospitality and other services that are local in nature. A big benefit of compiled consumer data is you can get a multi-use license. The license allows you to mail to the file multiple times for a fixed price and gives you the ability to get a matched email file for multi-touch marketing programs.
Compiled Business
This data type is very similar to compiled consumer files, except it covers virtually every business in the country. Selects include type and size of business, revenue, number of employees, type of location, etc. All the same rules of geographical selections, multi-use and email apply to this file as well.
The contact names for this file are normally the top contact, which is fine if you are targeting small or mid-size businesses. If you are targeting a very specific position such as an HR Director or VP of Marketing, you might consider a specialty list where this information is more readily available.
Specialty Lists
There are over 60,000 specialty lists that cover any type of consumer or business target you can imagine. These types of lists are perfect for products and services that have extremely targeted markets or require the ownership or association with other products and services to be viable. The lists include:
Magazine and newsletter subscribers
Memberships to clubs or associations
Any business or occupation that requires a license
Specific contacts within a business such as HR Directors, VP of Sales, etc.
Transaction-based lists of people that have purchased offline or online
Product warranty and ownership info
And virtually any list you can imagine
There are a few challenges with using specialty lists. They normally require significant minimums such as 5,000 pieces versus 1,000 or less for compiled lists, often making them a pricier list option. Specialty list owners may also reserve the right to approve the use of their lists and will require a copy of your mail piece to review to determine whether what you are offering is competitive or could be damaging to their brand.
Get the Right List for Your Needs
With all the lists that are available in the marketplace today, it is important to make sure you get the list that is going to perform best for your product or service. The first step is to talk with a list professional. The good news is, it's only a phone call away.
For a free analysis and list count, please give us a call: 800.959.8365. We have helped thousands of businesses just like yours make the right list decisions that deliver the highest ROI possible on their direct mail and email campaigns. We're ready to help you too.
Call a Direct Marketing Specialist at 800.959.8365.