Overlooked and Underrated: The Bonus Benefits of Direct Mail Advertising
Direct mail certainly is not lacking in the rewards category. We all know that with each campaign, we're using a marketing tactic that's not only proven to yield the highest ROI of any advertising channel, but allows for highly-effective, cost-efficient targeting. At the conclusion of a campaign, I often fixate exclusively on the impressive response rates that a mailer produces – but over time, it's easy to forget about the variety of secondary advantages produced by direct mail. So for those who need a little reminding, here are a few of the overlooked – but praiseworthy – benefits that we marketers enjoy from direct mail:
Avoid Competitor Copy-Cats 
Raise your hand if you have ever posted a sale on social media, a new product announcement on your website, or a special event sign in your storefront only to see your competitor one-up your promotion the very next day. Whenever you advertise in public channels – online, radio, billboards, etc. – competing businesses have full visibility to your ideas. With direct mail marketing, you keep your offerings relatively private. The only people who see it are generally just the people on the mailing list. It's a lot easier to get ahead in business when your opponents don't know your every move.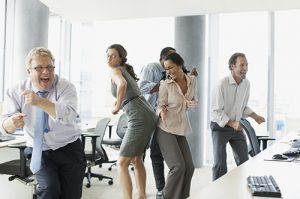 Audit Your House List
Data becomes obsolete quickly. One of the benefits of consistently mailing to your in-house list is that you can build in automatic list hygiene measures. In addition to the variety of processing techniques that can be applied to preemptively clean your list, there are postage options that include the return of undeliverable mail pieces. Using these options allow you to identity and update bad records in your database that otherwise would go unchecked and cause problems in other communication efforts.
Apply Insights to Other Marketing
In direct mail, we use testing as a systematic way to try different approaches and see what performs best. Then we roll out with the winner on subsequent mailers and experiment with a new element. The more we mail and test, the more we learn how – and to what – our audience responds. But it's not just our direct mail campaigns that can profit from our insights. These discoveries can help fine-tune and optimize all of our advertising efforts. Things like what headline best resonated with my audience, what offer elicited the strongest response and what creative technique had the highest engagement rates – these are commonly tested with direct mail but the answers can help make the most of other marketing channels.
So the next time you're measuring the results of a direct mail campaign, it's probably revenue, leads and customers acquired that will get all the glory. Just don't forget about the bonus benefits that deserve an honorable mention.
Call a Direct Marketing Specialist at 800.959.8365.