Quality Matters: Show Some Love to Your Print Marketing Campaigns
Choosing price over quality for your marketing campaigns can mean the difference between acquiring more business and losing out. Your print promotions and direct mail pieces are more often than not, the first introduction of your company to a prospective customer – so why settle for flimsy and forgettable to represent your products and services?
With inboxes overflowing with unsolicited emails and online ads becoming less relevant and overwhelming, a growing number of companies are taking their marketing spend offline. Having this in mind, choosing quality over price should be top priority when developing your next campaign. What kind of impression or advantage do you think you'll have over competitive ads if you choose to launch a cheap-looking promotional mailer into the world?
A high-quality presentation of a company brochure, self-promotion, product catalog or direct mail ad can compel the average consumer or business prospect to take interest and action – leading to higher response and sales for your business. On the flipside, a poor-quality representation can immediately cheapen your brand and business offerings, which can lower your chances of even being considered.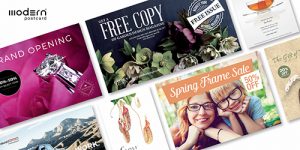 Quality paper and printing are just the beginning. You can elevate the look and feel of your campaigns even further by exploring heavier-weighted paper stocks, matte finishing options and custom coatings such as textures, foils and glitter. Or, you can easily stand out by turning your print piece into a unique shape with custom folds and die cutting.
While there are a ton of print vendors that offer similar services, not all printers are alike. If you want print materials that create a professional representation of your company, you'll want to partner with a provider that puts quality at the top of the list. One that not only offers the right mix of paper stocks and impeccable image reproduction, but one that provides impeccable service from start to finish, and can execute top-notch marketing that will help drive the response rates and ROI you want.
Bonus Tip: Unlike digital marketing, print is a highly-tactile medium. Request plenty of product samples to compare and contrast print quality and paper stock options from vendors in consideration. Seeing samples first hand can help give you new format ideas and a better way to visualize how your marketing pieces will reproduce.
See Modern's quality printing up close and personal by requesting a free sample kit at: modernpostcard.com/samplekit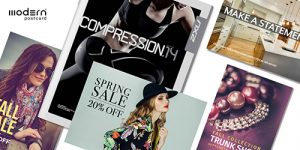 By Wendy Batara, Senior Marketing Program Manager, Modern Postcard
Call a Direct Marketing Specialist at 800.959.8365.