Ring-in New Customers with the Right Prospect List
Choosing the right prospect list to work with can make a huge difference in the victory of your next direct mail campaign. Now that we're officially marketing in 2016, it's a good idea to brush-up on how to select the best list in order to help your business gain new customers and improve sales well beyond the New Year.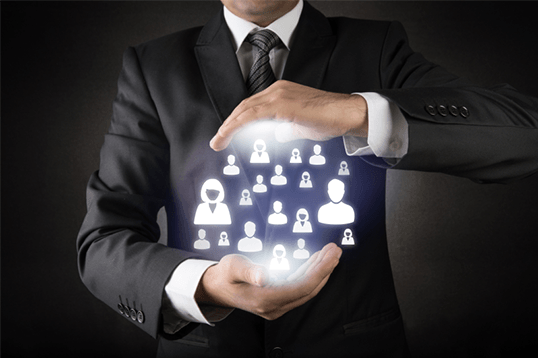 A great place to start is to consider your target market and work through the following questions:
Who can use your products or services?
Are you selling something with mass appeal, or is it for a specific audience?
Can your offerings be used by the majority of people in a local area?
If your product or service has mass appeal and can be used by the majority of people in a particular geographic area, an Occupant List (also known as a Saturation List) is the right fit. This type of list is ideal because it's the most complete mailing list on the market today, reaching just about every household and business address in the Unites States. Better yet, it has the added benefit of being a low-cost list that simultaneously qualifies for the lowest postage rate.
With an Occupant List, you can have your direct mail campaign reach residents and businesses, or just one of the two options. You may also drill-down to certain qualifiers, such as neighborhoods by median income, age and/or percentage of homes with children present. This powerful list is updated every 30 days and guaranteed to be 92% deliverable if you mail within 30 days of ordering.
If you're looking to reach a more specific audience, such as homeowners or people of a certain age group, you have a few different options. The first list type you can choose is a Consumer List, featuring hundreds of qualifiers to choose from, such as demographics, psychographics, behavioral and purchase information. If you have a good grasp on what your best customer looks like, you can select look-a-like qualifiers to find similar customers to market to, resulting in better response rates.
On the other hand, not everyone knows the characteristics of their best customers and how to find more. That's why Modern Postcard offers clients a complimentary Customer Profile Report. Simply send a list of at least 500 clients and our team will analyze it to determine the top characteristics that make up your best clients. This can be done for both consumers and businesses.
The core Consumer List product we use is one of the largest, most comprehensive collections of consumer data in the industry. This means you can reach over 200 million individuals nationwide. This list type is updated every 30-60 days and is also guaranteed to be at least 92% deliverable if you mail within 30 days of ordering.
If your products or services are geared toward a very specific market, the second list type you can choose is a Specialty List, featuring over 40,000 varieties on the market today. Target licensed professionals such as lawyers, doctors or real estate agents. Track down magazine subscribers, trade show exhibitors and attendees, association members – you name it. These lists can be more expensive, but they're worth it, especially if you have a niche market you're promoting to. There are thousands of lists to choose from, so it's important to speak with Modern's in-house data experts to source the best specialty list possible, that meets your marketing needs.
Remember, you can have a head-turning offer and the sharpest design in the world, but if you don't put your mail piece in the hands of the right audience, you won't get the results you are looking for in 2016.
Call a Direct Marketing Specialist at 800.959.8365.