Ten Internet Marketing Ideas
Not every business has the luxury of employing a full web team of strategists, designers and SEO gurus to keep online marketing efforts running efficiently. For small to mid-sized businesses, expert in B2B lead generation Mac McIntosh narrows down 10 quick and effective changes you can make today to improve the user experience of your website.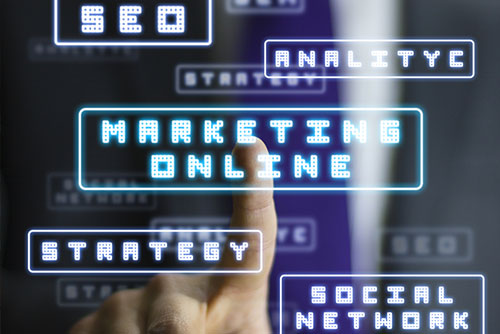 Include schedules of industry events and lists of resources on your website to attract repeat visitors.
Use your website as a place where visitors can learn more about your seminars and workshops and can register for the events. Then use email to confirm their registration and to send them maps to the venue.
Have an offer button or banner on every page that visitors can click to request information, samples, newsletters, how-to guides, advertising specialties, etc.
Allow visitors to request additional information in the format they prefer: via mail, downloading the file, sending the file as an email attachment, etc.
Be sure to keep file attachments to a maximum of four megabytes. This is the default maximum file size allowed by many companies for email attachments.
Make sure that your pages load quickly. Experts suggest that they should load in fewer than two seconds.
Rather than send responders to your corporate website, where they may get lost looking for the information you are promoting, send them instead to a "landing page," or "micro site" containing information directly related to the product or service promoted.
Use unique URLs or web addresses for each campaign, mailing, or ad. This will allow you to track and credit the activity to the source.
Likewise, use unique email addresses for each campaign, mailing, or ad. This also will allow you to credit the activity to the source.
Use the autoresponder features in your email software (the same feature you use to tell people that you are out of the office or on vacation), or your marketing automation software, to send an instant response to email inquiries and orders.
President of B2B demand generation agency AquireB2B, and principal consultant of B2B sales lead management consulting firm, Mac McIntosh Inc., Mac specializes in helping companies generate more high-quality B2B sales leads, nurture, qualify and convert them into sales, track and measure results, and prove a favorable return on investment.
Call a Direct Marketing Specialist at 800.959.8365.
By Mac McIntosh