Marketing News: Unwrapping This Season's Buying Trends
Every year, as the calendar creeps closer to the most wonderful spending season of the year, marketers from all industries look for new ways to get their brands, products and services noticed amidst an avalanche of holiday competition. From online shopping purists to those who need to see and touch their festive purchases, consumer behavior isn't one size fits all, and marketers must adapt their strategies to maximize their response rates and ROI. Let's get cozy and unwrap the latest purchasing developments, plus peek inside how some businesses are handling their seasonal marketing efforts in a modern world.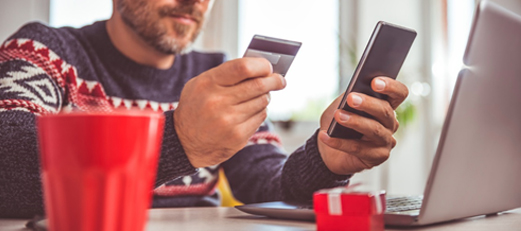 Big Businesses Go Big on Marketing 
Well-known names in retail often lead the way in marketing, so you can learn a lot about emerging trends by following along. Personalization and omni-channel experiences continue to be driving forces in the selling marketplace. Karen Katz, President and CEO of Neiman Marcus Group, noted in a recent Forbes article, "Great customer experience in 2018 will come from blending technology with a more personalized touch."
That concept is clear from many retailers that offer both online and in-store experiences. Even Amazon, the original digital giant, has started opening small, concept stores to create more tangible purchasing avenues. Omni-channel means real world and digital working together seamlessly, and that is exactly why direct mail has proven time and time again to be one of the most effective elements of an integrated marketing campaign.
Spending Habits of the Digital Consumer
Today, 96 percent of Americans shop online, but 65 percent of spending happens in physical stores. Retail stores aren't going anywhere, and with them comes the need to drive traffic to physical locations. A truly personalized and multi-channel buying experience builds on both digital and real world behaviors. Children's Place, an apparel retailer for younger kids, is working to build that infrastructure, offering rewards that apply online and in-store, along with sending out sales and offers based on buying habits through all avenues.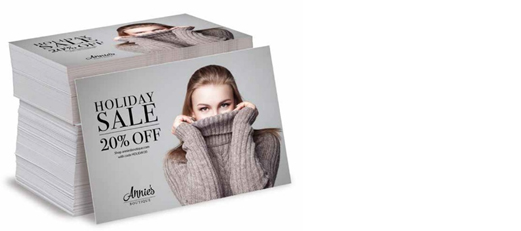 Print Marketing Bumps Physical and Digital Sales
For all the hype surrounding digital ads and marketing strategies, direct mail is still leading the charge in actual dollars. Consider this: every $167 dollars spent on direct mail returns $2,095 in goods sold. When was the last time your digital ad campaign returned 1300 percent? Even the best marketing campaigns struggle to hit double digit conversion rates.
Millennials and the Power of Print Marketing
Despite what many may assume, younger generations respond well to direct mail. The tactile experience is important, and even though these tech-savvy shoppers are also engaged through digital channels, they spend a surprising amount of time – 9 minutes per day – sorting through the mail. This huge market sector engages with physical mail and reacts. DMA research shows that 84% of millennials take the time to look through their mail and 64% would rather scan for useful information in the mail than email. This generation even believes paper mail is a more trustworthy source of communication.
Blending Print and Digital for the Best Holiday Results 
Calendars, coupons, booklets, postcards and dozens of other types of print collateral are visually effective tools to connect with potential customers during this season and beyond. By including redemption codes that can be used in-store or online, your business can easily draw in both physical and digital customers. The try-before-you-buy mentality is one that you can leverage to help draw traffic to physical locations. Then, by making purchasing easy through any avenue, you can use your retail location to both sell and build your online presence.
Not to snap your gingerbread cookie, but direct mail continues to be a holiday marketing power player. It is backed by better audience targeting, 100% open rates, GDPR compliance, approval by millennials, and studies showing it's more tangible and memorable. Therefore, it only gets stronger when your digital efforts are used as a support mechanism to drive home promotional offers, reminders and expiration dates to your customers and prospects.
With 365 days per year and endless holidays to promote, Modern is here to help your brand stand out with successful print promotions and direct mail campaigns. 
By Jessica Biondo, Marketing Communications Manager, Modern Postcard
Call a Direct Marketing Specialist at 800.959.8365.