Reach. Connect. GROW.
Powerful church marketing that increases attendance,
involvement and growth.
Only 38% of Americans attend church regularly.
Together, we can help change that statistic for the better.
Don't let limited budgets and resources keep you from launching effective outreach campaigns that keep members involved and new visitors coming in. Modern delivers quality church marketing products and services at affordable rates, and provides a consultative approach to help each church plan, create and launch results-driven campaigns – no matter how large or small.

Residential Church Mailers
Invite a thousand or a hundred thousand people to your church. Mail to homes by the zip codes you choose or by a specific mile radius around your church location.

New Mover Outreach
Get in front of people who've recently moved to your community to help them find a new church home.

Targeted Church Mailers
Reach specific households by age, gender, children present, and more to increase school enrollments or drive involvement in your small groups and themed sermon series.

Modern iO
We'll identify your website visitors and help you convert
them into new visitors for your church
82% of the unchurched would likely attend if someone invited them. –Dr. Thom S. Rainer
PRINTING SERVICES
Quality printed church promotions can help you reach beyond the mailbox, giving you more ways to keep current members involved and new visitors returning to your church.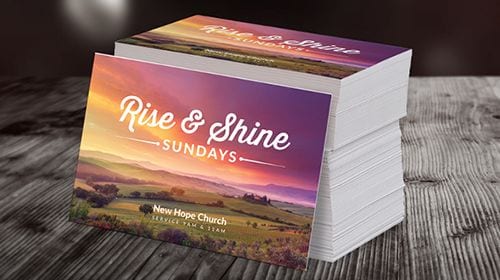 DESIGN SERVICES
Short on design resources? We'll help you communicate your message to the masses in a professionally-designed church marketing piece. Choose a template to customize, or provide your own ideas and we'll bring them to life.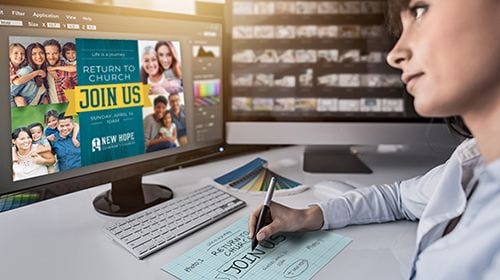 Only 2% of churchgoers invited an unchurched person to church in the last year. –Revival Outside the Walls

MEET YOUR TEAM
Modern's dedicated Church Marketing Specialists have over 40 years of combined experience helping churches like yours grow.

Don Floresca

Deb Ortega

Brian Cortez

David Emm

Nick Kennedy

Leslie DeLay

Jhovany Reyes