Testing page only!
If you're here, then you work for Modern or made a goofy turn. If you found this page by accident, please go to the Modern logo and return to the home page or navigate to the page you're looking for.
We Hope You Have a Great Day
If you have any questions, call…
800-959-8365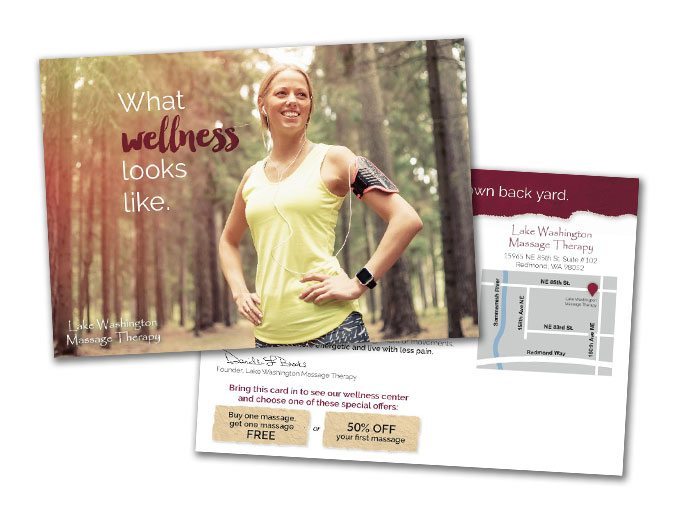 The team at Modern really has my back. I tried their Standard Card for a mailing test to a local audience, and they came up with design concepts that were brand-new and more effective than my previous mailing. Incredible quality and value!
Danielle Brooks, Owner | Customer since 2016
We are unique in the industry by offering a suite of services in the base price. Get Full Service Pricing.
Included in the Full Service Price:
Up to 3 digital images/logos provided by client

1 scanned image provided by client

Follow client submitted mock-up or detailed instructions

Basic formatting and typesetting of client submitted text

Simple borders and headlines

Quality checks of digital files (specs and color)
We offer premium color accuracy, quality and paper, and can customize the paper, coating, size, etc. Ask us how to customize.
Overview of Specs & Options:
Printing: 240 Line screen printing for sharp, clear color | 14 pt. Premium Card Stock
Coating: Gloss Aqueous | Matte Finish available upon request
Product Options (call for details): Color Proof | Rounded Corners | Perforation | Custom Trim
Paper Options:

14pt. Premium Card Stock
14pt. Recycled Card Stock
100lb Premium Text
Please Note: Some paper options may require additional turnaround time, different pricing and cannot be purchased through our online system. Please call us at 800.959.8365 for pricing information, additional details or to place your order.

Please read Modern Postcard's trim, bleed, borders and image requirements. For details see the layout application.
Basic Layout Instructions:
Bleed: 1/16″ (.0625 of an inch) will be trimmed off each side of your product
Borders: Borders should be 1/4″ thick from the bleed edge (3/16″ or .1875″ from trim). 3/16″ is minimum border recommended
Safe Area:

Elements too close to or over the trim edge may trim into or leave a visible leak
Borders thinner than 3/16″ from bleed edge may appear uneven when trimmed
Images bordering the trim edge may cause a leak on final cards. Images should "bleed" off the page

Images: CMYK @ 355dpi (1200dpi for Bitmaps)
Postal Regulations: If your cards will be mailed, please ensure that your layout complies with the USPS Postal Regulations
This product cannot mail.
Our templates are designed to help you kick-start your layout.
Visit our Templates Page to download the files for this product as well as our other products.
Templates are available in the following formats: