Key Findings from the DMA 2016 Statistical Fact Book
Some may refer to it as The Direct Marketing Bible, but it is technically known as the DMA 2016 Statistical Fact Book. Either way, its publisher, The Data & Marketing Association (DMA), stands as the industry's ultimate resource for insights on consumer engagement and data-driven marketing. The association's annual, statistical fact book is over 300 pages and per thedma.org, "offers a concise overview of key data marketing stats and facts from over 60 leading research sources and thought leadership pieces from prominent luminaries." Below, Modern Postcard has summarized valuable learnings from the extensive 2016 edition, in order to help businesses of all types keep an eye on the current direct mail market.
Per the DMA 2016 Statistical Fact Book, "Direct mail is one of the most measurable of all media, boosting the quality of analytics for any campaign. An omnichannel marketer knows when mail is arriving and can use this knowledge to activate other touch points like email and telemarketing. It's direct mail that anchors the campaign and drives the support tactics that can boost the overall effectiveness of an omnichannel effort."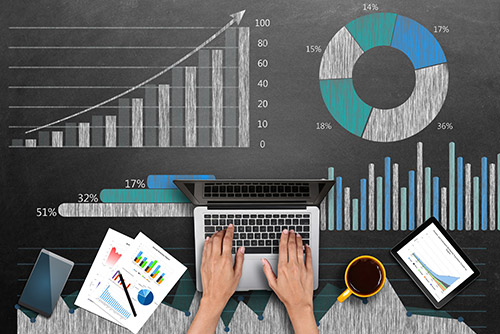 Contrary to today's digital influx, print-based marketing is proven to make an impression on younger generations, including their purchasing decisions. The fact book shows that direct mail is increasingly effective with millennials. In 2014, the rate of marketing mail being read immediately by recipients ages 18 to 34 rose 11% from the year before.
In order to help businesses of all types keep up with the current direct mail market, Modern Postcard has listed some intriguing findings as reported by this year's DMA Statistical Fact Book:
Direct Mail Marketing
79% of household recipients scan or read advertising mail
It's expected that direct mail spend will rise by 200 million dollars from 2015 to 2016
In 2015, direct mail was the second most-used channel in promotional campaigns, outranking social, online, mobile and multiple other direct marketing tactics
Direct mail is 25% better than email, 60% better than online display and 338% better than television at generating a positive experience with the consumer
57% of mail volume is attributed to direct mail pieces
Direct Mail Coupons
2.5 billion coupons were redeemed in 2015
Direct mail coupon redemption rates increased by 20% from 2014 to 2015
Direct mail is a promotional vehicle with a 28% likelihood to prompt shopping
Catalogs
10.6 billion catalogs were mailed in 2015
In 2015, savvy omnichannel marketers capitalized on the synergy of print and digital together. Catalog volume rose an impressive 29% in the third quarter, driven mostly by an early catalog mailing, followed by a digital follow-up.
Many brick-and-mortar retailers are finding that the catalog is their number one driver to their websites and stores. In step with the direct mail industry, catalog marketers are getting smarter about who not to mail, fine tuning co-op modeling, testing and making careful adjustments to frequency.
If you're interested in owning and reading the entire DMA Statistical Fact Book, it's available for purchase here.
Create Better Stats for Your Business
While direct mail marketing is powerful and proven, it can also be complex. That is why having the right partner for your business is imperative. Modern Postcard manages all the key elements of direct mail in house and skillfully guides clients from planning, to launch, to post-campaign analysis.
Call a Direct Marketing Specialist at 800.959.8365.