Postcard Formats that Deliver
From standard postcard sizes to custom formats, we deliver results
Choosing the Best Postcard Format for Your Campaign
There are many variables to consider when choosing a postcard format for a direct mail campaign. Factors like size, postage rates and design, all play a role in determining the best mailer for your campaign.
Although we see a strong ROI from all of our print products, below are a few of our most popular formats and why we recommend them for direct mail campaigns.
Sumo Size Postcard
Maximum Attention. Low-Cost Postage.
 Postcard Size: 6″ x 11″
With direct mail, you need eye-catching images and enticing offers to get noticed. Our popular Sumo Size gives you plenty of space to work with and is the largest postcard that can mail at bulk rate postage.
Bonus Tip: Leverage the space to give emphasis to your most importation information and make sure those elements stand out.
Panoramic Double Sumo
Picture Perfect. Space to Spread Out.
 Postcard Size: Folds to 6″ x 10.5″
We use this postcard format for a lot of our own direct mail marketing. The interior of the Panoramic Double Sumo is almost two feet in length meaning photos and graphics really stand out while leaving plenty of space for your offer and information.
Bonus Tip: To encourage recipients to read your full message, always include a "See Inside" teaser on the front and mailing panel for folded mailers.
Standard Postcard
Rapid Delivery. Effective Advertising.
 Postcard Size: 4.25″ x 6″
Perfect for fast campaigns on a budget, our Standard Postcard Size comes with numerous advantages. It mails at First-Class speeds and is cheaper than other sizes. Delivery for the Southwest is usually within 1-3 days and is 3-5 days for nationwide.
Bonus Tip: When you mail at First Class, the USPS also provides free forwarding or returns for outdated addresses (something you can optimize with our mailing list services).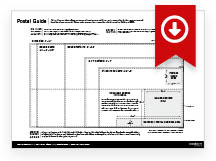 FREE Postcard Postal Regulation Guide
USPS rules and requirements can limit the deliverability of your mail and possibly incur higher postage costs. So we created this free guide to help you with your design layouts.
Note: When you print with us, we always check to ensure your mailer design meets all USPS guidelines free of charge.
Honorable Mentions
Although they aren't "Postcard" products, these two formats are great self-mailers that are worth considering when you want to present your audience with a stylish and comprehensive look at your products and services.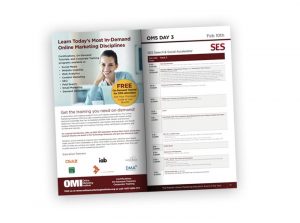 Sumo Booklets
The largest booklet size to mail at letter rate also makes for a great mini catalog.
Sumo booklets are often kept by clients who keep your business top of mind. Go with a cardstock cover for an even great impact and longer shelf-life.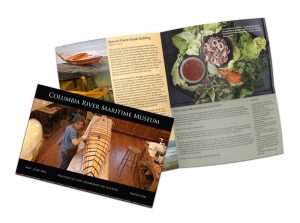 100 lb Newsletters
Keep your customers informed about your latest products, services, and offers with this 100 lb Newsletter.
Our 100 lb paper is cost-effective due to its lightweight properties and features a professional gloss or matte finish.