Avoid overspending due to generic, one-size-fits-all postage strategies.
Our experience, technologies, and partnership with the USPS means that we go beyond standard discounts to uncover the smartest, lowest rate and quickest mailing solutions on the market.
We'd love to answer your questions! Call 800-959-8365.
Last year we saved our customers over $1.6 million in postage!
Save Money with Modern's
Postal Analytics
Whether your quantity is large or small, we'll identify postal strategies that allow maximum efficiencies and deep postage discounts. We analyze every order we mail to determine a best-fit postal solution based on your mailing list, order quantity, postage type and the size of your mail piece. There are no extra fees for this analysis since it helps us to reach our goal in providing you the best service available.
Trust our experts to navigate the sea of USPS options for you. Once we identify a best-fit solution, we'll automatically apply it to your order, and nothing is needed from you. See below for more information or feel free to call us at 800-959-8365 to discuss postal strategies.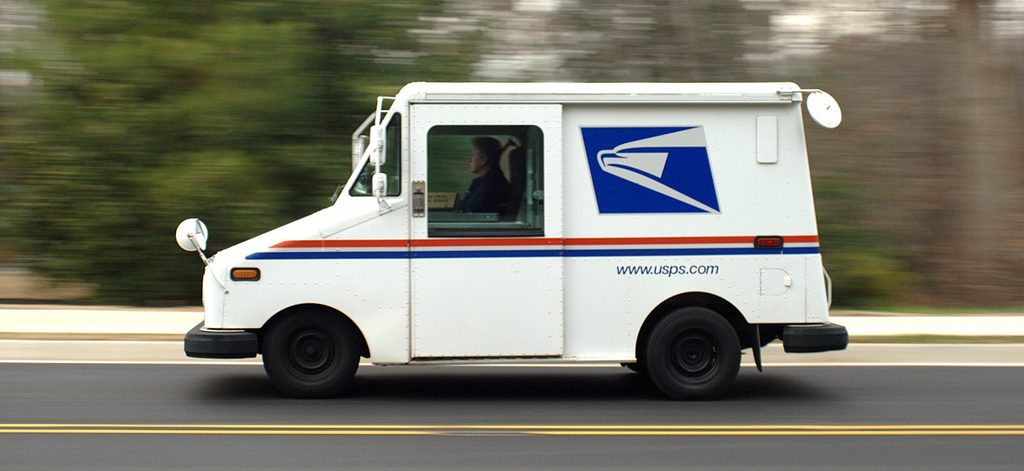 CASS/DPV: standardizes addresses and adds Zip+4
DPV (Delivery Point Verification) and CASS (Coding Accuracy Support System) are the systems the USPS uses to define the deliverability of a particular address. The CASS system will define a range of addresses and validate accuracy. DPV then will determine if that particular address is a valid, mailable address. Addresses that pass DPV/CASS are available for postage discounts because the deliverability can be automated by the USPS. Those that don't, "single pieces," will pay a higher postage rate because the USPS is unable to determine the accuracy of the mailing addresses, leaving it up to the individual carrier to get the piece there – if it can be delivered at all.
Drop Shipping Analysis: lower postage costs and speed up delivery for Bulk Mail
Drop shipping is a form of "work sharing" with the USPS in which the mailer delivers the mail at their expense to a postal facility closer to the destination. The further downstream the mail is entered into the mail system by the mailer, the greater the postage discount. This is accomplished by shipping the mail through the use of common carrier transportation. Not all mailings qualify for drop shipping. We only take advantage of this method when the postal discounts you would receive are greater than the shipping costs. Dropping shipping applies to Bulk Mail only.
Priority Mail Open & Distribute (PMOD): More Postage Discounts
PMOD is a cost efficient way to drop ship smaller mailings in order to achieve the same postal discounts as larger drop shipping methods. Instead of the traditional over-the-road transportation methods, PMOD uses USPS Priority Mail to transport these smaller mailings to the destination NDC or SCF. USPS Priority Mail has a 1-3 day delivery service standard which also makes this method a good option for time sensitive marketing campaigns.
NCOA-48: Identifies and updates addressees who have registered a move with the USPS
The NCOALink® service takes your mailing list and compares it to the USPS database of registered moves for the past 4 years (48 months). If this service finds any moves, it will apply them back to your mailing and we will also send you back a list of these moves so you can update your house database. Please click here for more information about the USPS policy regarding moves and updated addresses, as well as how we help you achieve maximum deliverability.
Co-Mail Analysis: unique option to pass along USPS discounts
Co-Mail helps us pass along unique USPS discounts to save you postage. While traditional mailings begin getting sorted and routed once they are delivered to your local post office, this service allows us to remove some burden off of the USPS by mingling your cards with other cards headed to similar destinations. Then, we can ship the bulk of cards closer to their end location to be dropped in the mail stream. Removing multiple touch points from the USPS gains us discounts which we then pass along to you. Not all mailings qualify for co-mail, but all mailings are analyzed to see if this service would save you time, money or both when compared to traditional mail methods.
Every Door Direct Mail (EDDM) or Targeted mailing…what's best for you?
Our customers often ask what is the best way to mail to consumers at an affordable rate. Our answer is usually "It depends on your goals and audience." That's because mailing via EDDM can save you money, but it can also be less personal and targeted.
EDDM is a good option for:
Local business like dry cleaners, landscaping, heating/AC, etc.
Learn More about EDDM.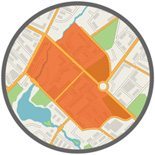 Cards saturate a carrier route.
Save with low postage rates
No list purchase required
7-14 days to deliver
Specific card sizes only
Goes to ZIP Codes in city routes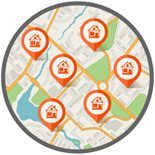 Mailers reach desired addresses.
Variety of postage options
No waste, target your audience
As fast as 3 days to deliver
Variety of card sizes
Goes to any mailable address
Know when you're reaching customers with our daily Mail Tracking Reports.
We track and verify how much of your mail is being delivered to your audience every day. Daily Mail Tracking Reports show the volume of delivery, verified by the USPS bar codes.