Expand your retargeting toolkit
Multiply your lost website visitor reach and conversions with
Direct Mail Retargeting
If you're outraged about all the lost website visitors you can't reach back to… fretting over your retargeting ad bids, creatives and caps… constantly wondering what more you could be doing… Stop worrying. Start a new approach.
Diversify your retargeting with proven Direct Mail ads. From the team that pioneered end-to-end Direct Mail Retargeting. So you can more easily build the market leadership you're destined for – by reaching more lost visitors than ever.
Modern iO Direct Mail Retargeting has been featured in:

We help "I know we're leaving money on the table" retargeters use the
Direct Mail Retargeting

channel to:

Reach
5x – 10x more lost website visitors
Due to iOS 14 opt-outs, ad-blocker software and ad blindness, over 85% of website visitors don't see digital ads.1 Direct Mail Retargeting uses offline ads to access this huge group of previously unreachable visitors.

Convert
those "found" website visitors
Direct Mail ads have 35% higher engagement, recall and response than digital ads.2 Your ads get literally into your lost visitors' hands just days after they've checked you out. Your chances for conversion couldn't be better.

Build
market leadership you're destined for
Together with digital, Direct Mail Retargeting helps create an omni-channel retargeting powerhouse that gives you the best chance to win over any lost visitor. You position your brand for the market leadership it deserves.
Gain the confidence you're reaching all the lost visitors you can. And join the top 1% of programs in total conversions.
Give your retargeting program its best chance for impact and profit.
Access more lost visitors than ever, wow them with a physical ad that even digital ad avoiders respond to, and convert more with the "superpower of print marketing."
Our Customer Success team does all the heavy lifting so your program succeeds.
How Direct Mail Retargeting Works
Confirm your business has the 3 metrics shared by successful Modern iO clients:
Average Order Value = $70+
Customer Lifetime Value = $300+
Monthly Unique Visitors = 5,000+
These aren't absolute – but definitely covers the 80/20 of successful Direct Mail Retargeting programs in most industries.
2 – ENABLE 1st-party, cookie-based data
We help you enable a 1st-party, cookie-based foundation that ensures your program is privacy compliant and has the highest Address match rates possible.
This means you can accurately connect with more of your lost website visitors without the problems of IP-based matching.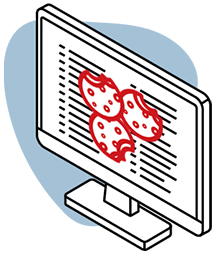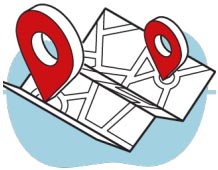 Set filters to identify visitors who abandoned carts, visited top-converting pages, visited two or more pages, or live in the geographic areas you want to focus on.
We work with hundreds of clients and know how to best set up filters and rules so you can mail to an audience most likely to convert.
4 – CREATE the most effective Postcard
The layout and messaging for Direct Mail Retargeting is different – these prospects already visited your site and have some intent. Focus on getting them to take action… tell your story, highlight why you're different (and better), and give them an offer they can't refuse — you're acquiring a new customer here.
Don't sweat the design… our 30 years of experience can guide you, or do it for you.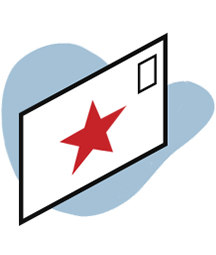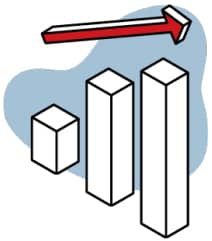 5 – OPTIMIZE for best performance
Using the program performance metrics in your Dashboard, we help you evaluate your ongoing results – and optimize any of the key campaign leverage points.
Whether it's who you target, which pages you target, the story told on your Postcard design, or your offer, we can help you identify what to adjust and develop the right testing strategy to optimize your program's results.
Diversify into Direct Mail Retargeting with confidence
Not sure what makes a winning Direct Mail Retargeting postcard or program?
Leverage our 30 years of experience, countless tools and templates, and Customer Success team members to nail your strategy, filtering, budget and creative. You've got this.
Even if you're not a Direct Mail or retargeting pro…
Online Business Owners
CEOs & CMOs
Marketing Directors
E-commerce Marketing Managers
Online Marketing Consultants
E-commerce – Apparel, Gourmet Foods, Home Décor, Parts
Consumer Services – Financial, Home, Fitness, Auto
B2B – Products, Software, Affiliate Networks, Equipment
Organizations – Education, Medical or IT Training, Travel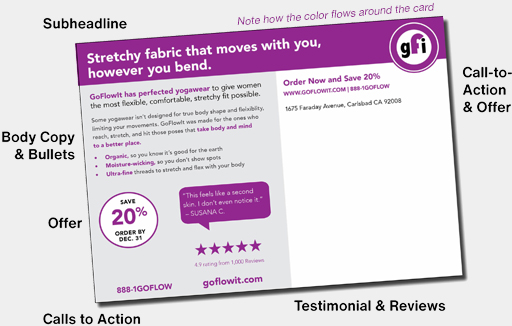 Lack experience in Direct Mail design or messaging? We have resources, templates, and in-house expert designers to make your program easy and effective.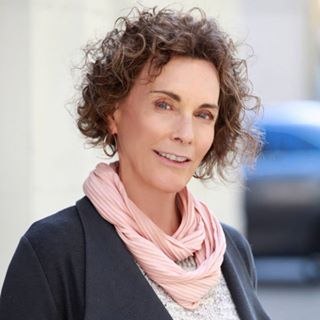 Laurie Dunlap
Founder and CEO, Blue Canoe
When changing your game becomes a real game-changer…
"This channel is a new and powerful way for us to engage my audience that has already shown an interest in our apparel. It's a game-changer for our marketing.
There's a gut-level reaction to seeing how many visitors left your site but could be mailed to each day. We are thrilled with the results. My cost per conversion is so low that we're now seeing 8x return on ad spend overall.
And, when I factor in the lifetime value, it's a 19x return."
Read the Case Study featured on Inc.com
You already know audience filtering, ad budgeting, and frequency caps.
Now you need an ingenious program that converts visitors you aren't.
What if in just a few days you could place the cookie tag, set up smart filtering, and help us create a compelling Direct Mail ad…
and within the week get a target-rich flow of lost website visitors that return to your site — and buy?
Start with a comfortable budget and single Direct Mail ad version. And as conversions build, add new offers and creatives that deliver on the promise of omni-channel retargeting.
See how our clients in your industry have already done just that.
Check out how we've helped clients from various industries gain new opportunities
from their existing website traffic with our Postcard Retargeting program.
If you've been diligently working through all the latest digital retargeting ad tactics that, once YOU try them, only generate marginal gains… which are often fleeting…
Go beyond "What new retargeting campaign can we try this month?"
Add a retargeting machine that can double program conversions.
Shortcut the months of searching for a tool that delivers sustainable results. With Direct Mail Retargeting, you'll get a team of pros that evaluates your site, identifies effective filtering rules, and creates high-impact Direct Mail ads – then monitors and optimizes results. Our Dashboard gives you 100% visibility. It's like adding a second lane to the visitor superhighway back to your site.