Postcard Retargeting simply works.
Let's show you why.

Convert more website visitors with Postcard Retargeting –
even if they are the elusive Ad-Blind, Ad-Blocker, or Ad-Annoyed
We know you're overloaded and stressed, and your marketing resources are stretched.
But you need to find a new way to retarget your website visitors.
Why? Because the Ad-Blind, Ad-Blockers, and Ad-Annoyed aren't seeing or responding to your digital retargeting campaigns any more. Those are major gaps in your retargeting ad audience that must be filled.
In fact, they add up to being a majority of your retargeting audience according to studies from InSkin Media, Nielsen, and Statista.*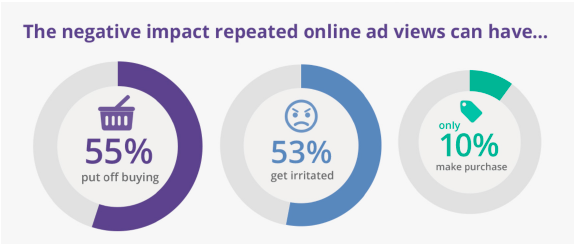 If you continue hammering away with standard digital retargeting ads…
At the least you are damaging your brand – 84% agree — "Obnoxious or intrusive ads give me… a poor opinion of the brands that are being advertised"*
At the most you may be saying goodbye to as much as 55% of your future sales by displaying the same ol' retargeting ads to all visitors – especially the Ad-Annoyed
But, it doesn't have to be this way…
Retailers can take their retargeting to another channel, and bypass almost all of these concerns — with Postcard Retargeting.
Postcard Retargeting is very similar to digital retargeting. It enables retailers to leverage their daily website visitor data, set up filtering and segmentation rules, and then send out the retargeting ad – but in this case, we print and mail relevant Postcards the next day, so it's as timely as can be.

Postcard Retargeting:
complements your efforts by engaging visitors who avoid your digital retargeting
is a Done-For-You service that can run without your constant effort
has a ROAS that can go through the roof…
…and speaking of ROAS, the results for many retailers
have been nothing short of phenomenal.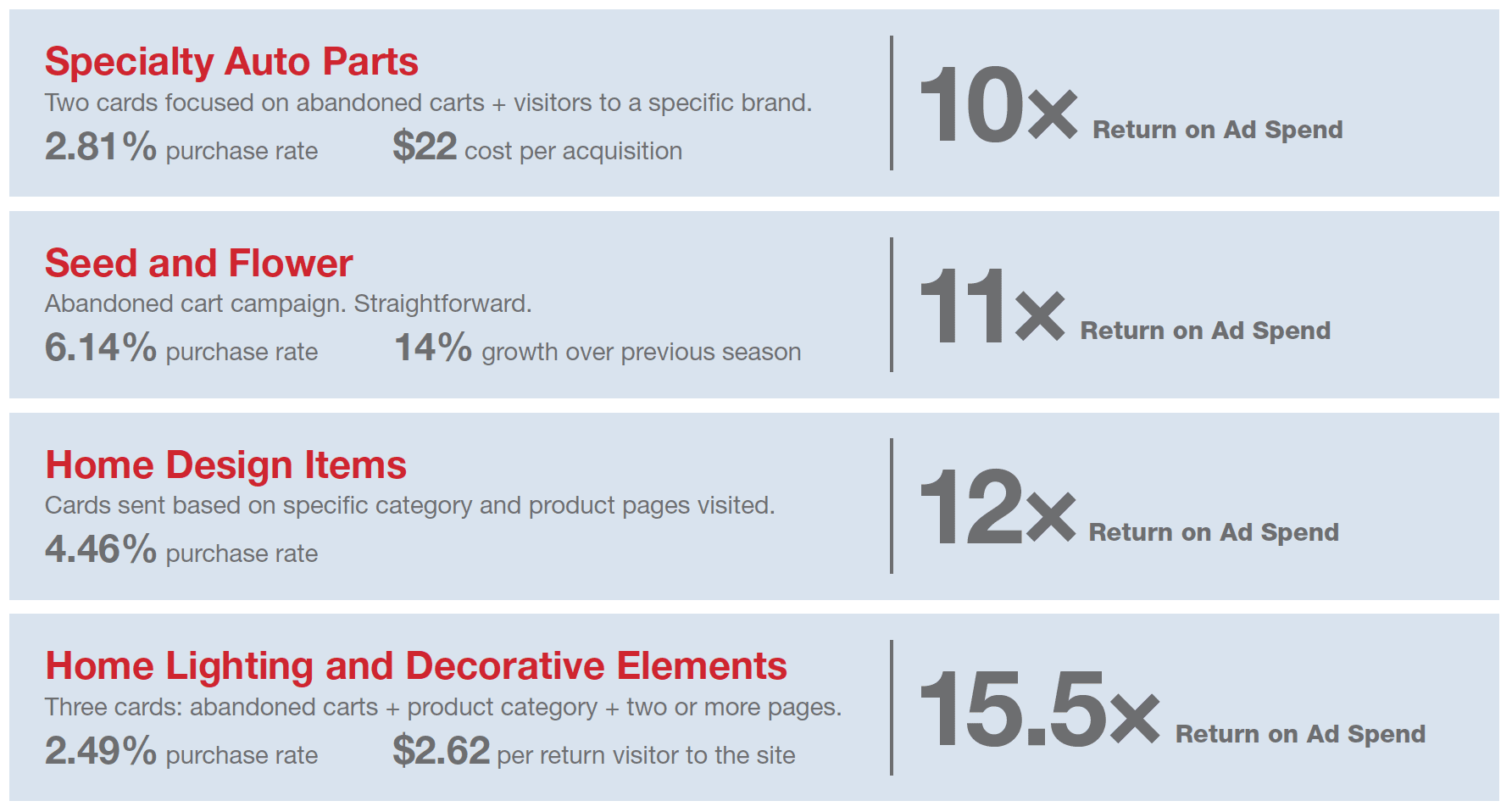 LIVE Training with Q&A on October 19th at 11am PT
We'll be dropping retargeting knowledge bombs galore such as:  
What the 7 Retargeting Mistakes are that are killing your current digital retargeting ROI
How Postcard Retargeting fits like a glove with your existing digital retargeting
Why the counter-intuitive best practices of Postcard Retargeting will bring back visitors who dodge digital retargeting
How the power of print makes a more emotional impact that activates desirability in the brain
How 3 simple steps can get Postcard Retargeting generating a strong ROAS for you within 2 weeks
BONUS: How the almost magical power of print marketing juices the ROAS.
Print generates more emotion, so it creates more positive brand associations and helps motivate prospective buyers to take action.
And that is something every retailer needs.
There are some best practices that you have to follow to fully harness the power of Postcard Retargeting — to get that the double-digit ROAS every marketer craves.
And that's what the Live Training is all about.
No other new retargeting channel has come along in years – so where else is your next blowout Retargeting success going to come from?
Don't miss this opportunity to discover how to capture more of your leaky and elusive unconverted traffic – BEFORE they go to a competitor's site.
They'll also be a Q&A at the end to get your most pressing questions answered without delay.        
There's a limited number of attendee spots, so click below and secure yours today before all slots are filled.
P.S. This is our final Live Training specifically for Total Retail subscribers, so get this on your calendar now before you forget!
* HubSpot: Why People Block Ads (And What It Means for Marketers and Advertisers), December 18 2018