Calendars are Useful for Clients, Smart for Your Brand
In a world of digital ads, smartphone apps and social media feeds, it's getting more challenging to impress your audience in a memorable way. As much as people have adapted to today's fast-paced electronic world, recent neuroscience studies show that the human brain more easily processes and remembers physical marketing mediums, like print and direct mail.
"Physical materials produce more brain responses connected with internal feelings, suggesting greater internalization of ads." – Millward Brown Global Research Study
For example, what feelings are activated when you receive a printed invitation delivered to your home address versus an electronic one? For most, the effort of printing and mailing a tangible invite makes a larger impact than opening an email invite likely to be forgotten or trashed. Plus, printed invites are more likely to be kept, displayed, admired and referred to.
With the holiday season fast approaching, most businesses want a marketing solution that shows gratitude, can be useful, and makes a lasting impression with their prospects and customers. If you want to go beyond traditional postcards and greeting cards to thank customers, consider mailing a beautifully designed and quality printed calendar.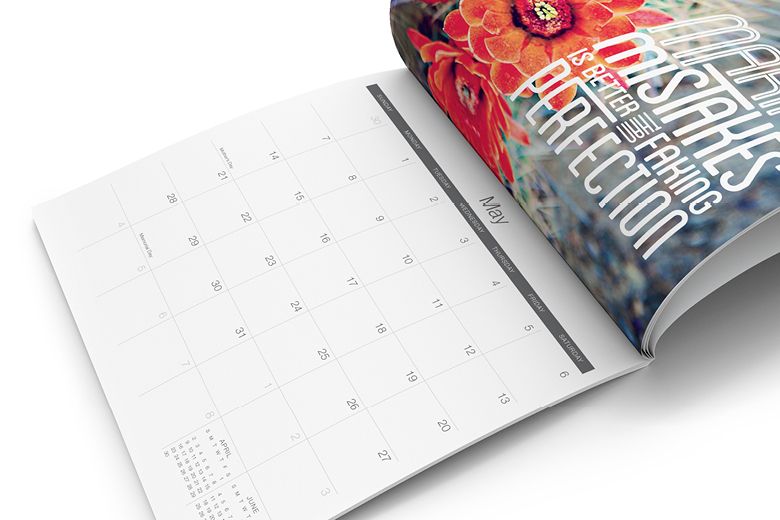 If you're wondering if companies are gifting calendars in 2019, the answer is yes – and you'd be surprised at how effective they can be in terms of your marketing strategy. At Modern Postcard, we develop and design a unique theme for a wall calendar every year as a gift for our top customers. Not only does it get a lot of requests and praise, we started including special quarterly offers in 2017 as an experiment, and since then, we've earned nearly 500K of bonus revenue (and counting)!
Calendars = Functional Brand Recognition
From walls and desktops to briefcases and handbags, enjoy year-round brand recognition with Modern's variety of calendar formats. Choose from multi-month or quarterly formats as an effective promotion to keep customers on track with their schedules, holidays, to-do lists and more.
Calendars are a win-win solution with plenty of room for stunning photography and fun themes. When you create a hard-to-ignore calendar with captivating images and helpful information, your customers are likely to keep it and use it. Add in your own offer strategy to keep revenue rolling in throughout the year. Another way to boost sales is to create a calendar for resale. Art galleries, museums, photographers, nonprofits and more sell them during the holidays, creating an additional lift in funds.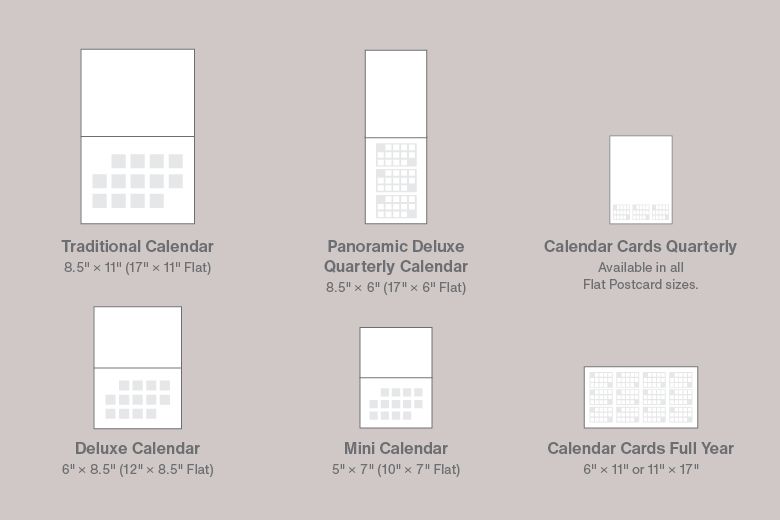 Calendar Marketing Tips:

Use imagery relevant to your company, but also enjoyable to view
Add your company's contact information on each page
Subtly feature any products or services, perhaps on sidebars or footers
Provide helpful advice, relevant tips, or product and service information
Include exclusive offers (monthly, quarterly, etc.) as a reason for clients to keep coming back
Calendar Project Ideas: 
Brand portfolios
Tradeshow giveaways
End-of-year gifts to clients
Multi-purpose look books
For more information on calendar formats, custom finishing options and holiday marketing ideas, give our team a call today!
By Jessica Biondo, Marketing Communications Manager, Modern Postcard
Call a Direct Marketing Specialist at 800.959.8365.