USPS News: Pricing Changes for 2020 Take Effect January 26
Postal price changes are a regular, annual event and the Postal Regulatory Commission (PRC) has approved this year's proposal from the U.S. Postal Service®. New prices are effective as of January 26, 2020.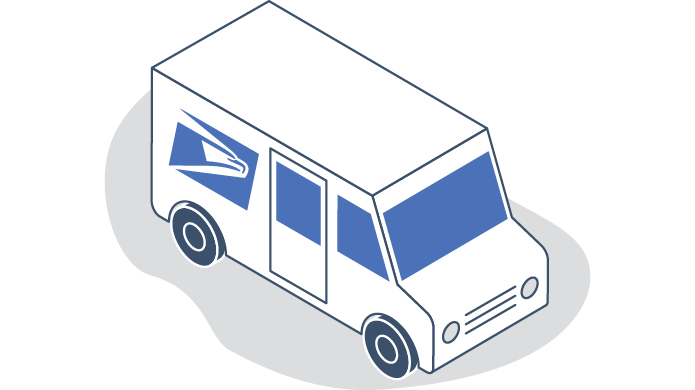 We've covered the most essential information you need to know, as well as the best ways to get your mailing costs as low as possible.
Minimal to No Rate Increases
As an independent organization, the PRC ensures that the USPS stays compliant and that all price increases are minimized to be the same as, or less than, inflation.
With that being said, the increases this year were minimal with some rates remaining the same or even decreasing. The chart below covers the main changes. You can view a more comprehensive list at the bottom of the article:
| Postage Type | Current Rate | New Rate | Impact |
| --- | --- | --- | --- |
| First Class Single Piece (Stamp) | 55¢ | 55¢ | No Change |
| Postcard Single Piece (Stamp) | 35¢ | 35¢ | No Change |
| First Class Presort Flats* | 65¢ | 62¢ | Decrease |
| Marketing Mail Flats (Bulk)* | 60¢ | 61¢ | Increase |
| First Class Presort Letters* | 42¢ | 43¢ | Increase |
| Marketing Mail Letters (Bulk)* | 28¢ | 28.3¢ | Increase |
| Non-Profit Marketing Mail (Bulk)* | 16.2¢ | 16.2¢ | No Change |
*Postage rates within these categories are based on not claiming destination entry discounts, so the rates quoted above reference the highest rate within the range for mail weighing 1 oz. or less.
On a positive note, Modern Postcard has not waivered on its mission to get you the lowest possible postage. Last year alone, we saved our customers a collective $2.1 million in postage using our extensive knowledge of the USPS network to uncover the smartest, lowest rate and quickest mailing solutions on the market.
Some of the strategies** we use include:
Drop Shipping – We take some of the load off the USPS by handing them mail closer to the postal destination. The savings it provides them are passed right on to any of your bulk orders that qualify.
Priority Mail Open & Distribute (PMOD) – Smaller mailings are bundled together to receive the same discounts enjoyed by larger orders. It's a perfect solution for saving money when time is of the essence.
Co-Mail/Co-Mingle – If your order is heading to similar destinations as others then it could qualify for co-mail discounts which maximize the value of delivery.
**Your mailing is analyzed for the use of these strategies regardless of quantity.  Our continuous improvement culture has driven us to create a very efficient workflow in order to review each mailing whether it contains 200 records or 20 million.
Priority Mail Flat Rate products will increase anywhere from 20¢ – 70¢ depending on the box size.
All retail First Class rates remain the same.
First-Class Metered letters remain the same at 50¢.
If you're concerned about how these changes will affect your margins, please call our team of Direct Marketing Specialists. They can help analyze every campaign (no matter how small) to find the optimal solution. For a quick overview of our process and some direct mail best practices for getting the lowest postage prices, check out our mailing services video.
And if you're looking to become a direct marketing expert in your own company, then sign up to attend one of our free Direct Mail Crash Course seminars where we share the latest industry knowledge and exclusive tips. You'll also secure $250 in FREE printing to use on any future campaigns.
By Marc Ortiz, Mailing Operations Manager, Modern Postcard
Call a Direct Marketing Specialist at 800.959.8365.