Geek Out With Us for National Postcard Week
It's no surprise we stand united as postcard admirers, which is why we're letting you know National Postcard Week is coming soon. Commencing May 1-7, this unique week celebrates postcard factoids and collectibles. You're invited to geek out with us as we uncover the history of the postcard. Don't be square, it's more fascinating than you think.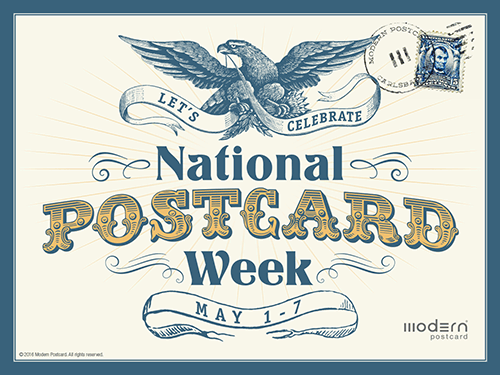 Before TV, radio and the all-encompassing internet, everyday citizens communicated in-person or through the ancient art of writing and mailing letters. Postcards evolved next in the late 1800s as a more convenient and interesting way to get messages, important announcements or loving sentiments communicated from town to town, or across the US. Mailing at 1 cent per postcard, this form of communication was considered economical during the time.
Postcards soon became useful beyond friend and family communications. Local politicians and business owners figured out how postcard marketing could help their pocketbooks grow. They cleverly utilized postcards to get their latest announcements and advertisements spread quickly through town. Little did they know, they were pioneers in direct mail marketing.
Moving forward, postcards were used for even more reasons beyond staying in touch or making announcements. They became colorful, collectible, more complex, and even used as prizes and travel souvenirs! You can see a visual history of the postcard by scrolling through this blog post. After your tour, we'll offer you a complimentary 2016 National Postcard Week downloadable poster. We know you'd be proud to hang it up in your office.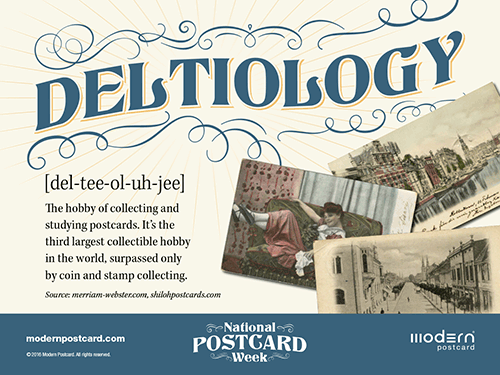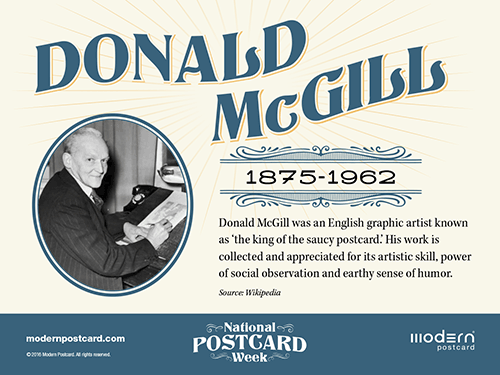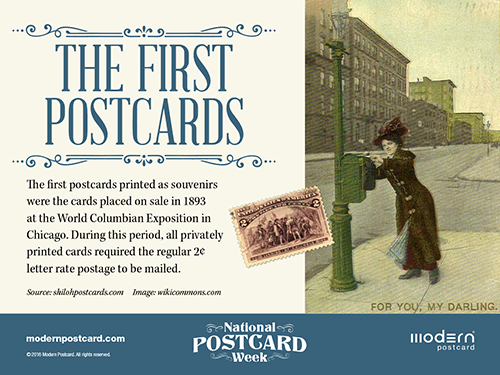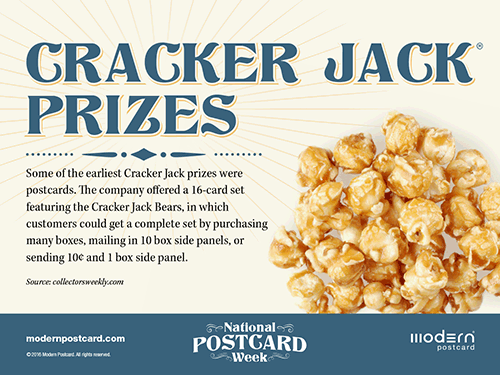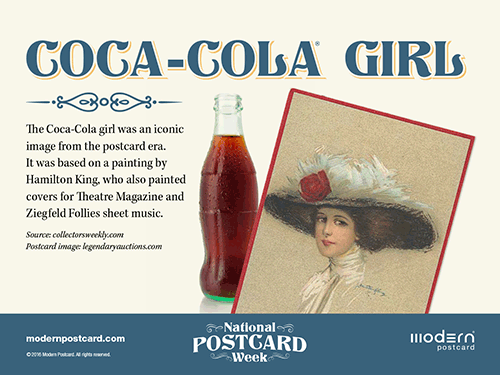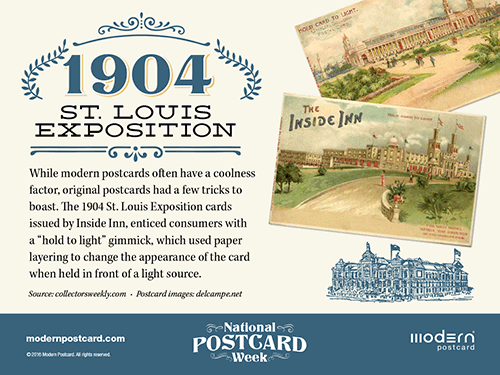 See more postcard facts by downloading our 2016 National Postcard Week poster.
By Modern Postcard
Call a Direct Marketing Specialist at 800.959.8365.